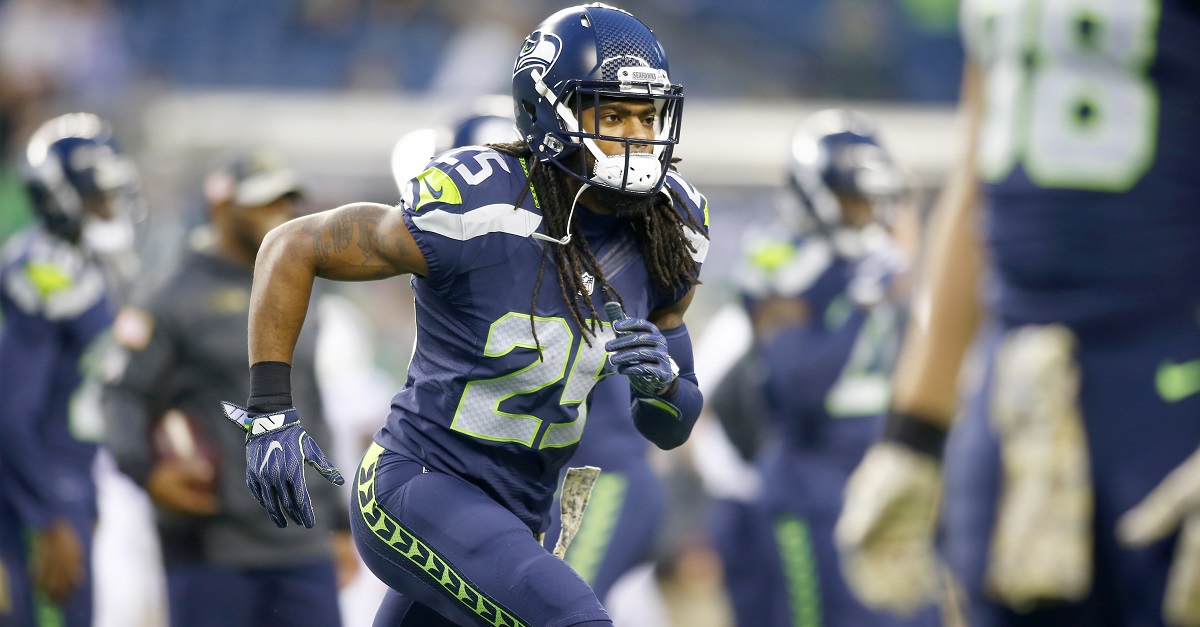 Jonathan Ferrey/Getty Images
SEATTLE, WA - NOVEMBER 07: Cornerback Richard Sherman #25 of the Seattle Seahawks warms up before an NFL game against the Buffalo Bills at CenturyLink Field on November 7, 2016 in Seattle, Washington. (Photo by Jonathan Ferrey/Getty Images)
All-Pro cornerback Richard Sherman is still a member of the Seattle Seahawks, but the team hasn't disputed rumors that they've considered trading him during this offseason.
Related: Richard Sherman has reportedly made it pretty clear who he wants to play for next season, and it?s not the Seahawks
Sherman has hinted that he would like to be traded, and he told ESPN's Seth Wickersham that he has envisioned himself playing for two of the NFL's most prestigious franchises.
Sherman said he has thought about what it would be like to play for the New England Patriots and the Dallas Cowboys.
"This offseason Sherman and Carroll held several private conversations," Wickersham wrote. "Sherman had told friends that he allowed himself to imagine playing for the Cowboys, maybe the Patriots, hoping Lynch would come out of retirement and join him in New England. But unless bad teams like the Bills or Browns gave up two first-round picks, he wasn't going anywhere."
Neither the Patriots nor the Cowboys wanted to trade the picks and/or players necessary to acquire Sherman.
The Patriots have two quality starting corners in Stephon Gilmore and Malcolm Butler. While the Cowboys could use some help in the secondary, they couldn't trade what Seattle wanted for Sherman.
Sherman has two years left on his current deal, and he is set to make over $22 million over the next two seasons.
Sherman will be 31 at the end of his current deal, so he could eventually play for one of those two teams in the future. But his skills will almost certainly be on the decline by then.
For now, the Seahawks will need Sherman to be at his best if they want to contend for a Super Bowl alongside the Patriots and Cowboys.
(h/t 247Sports)