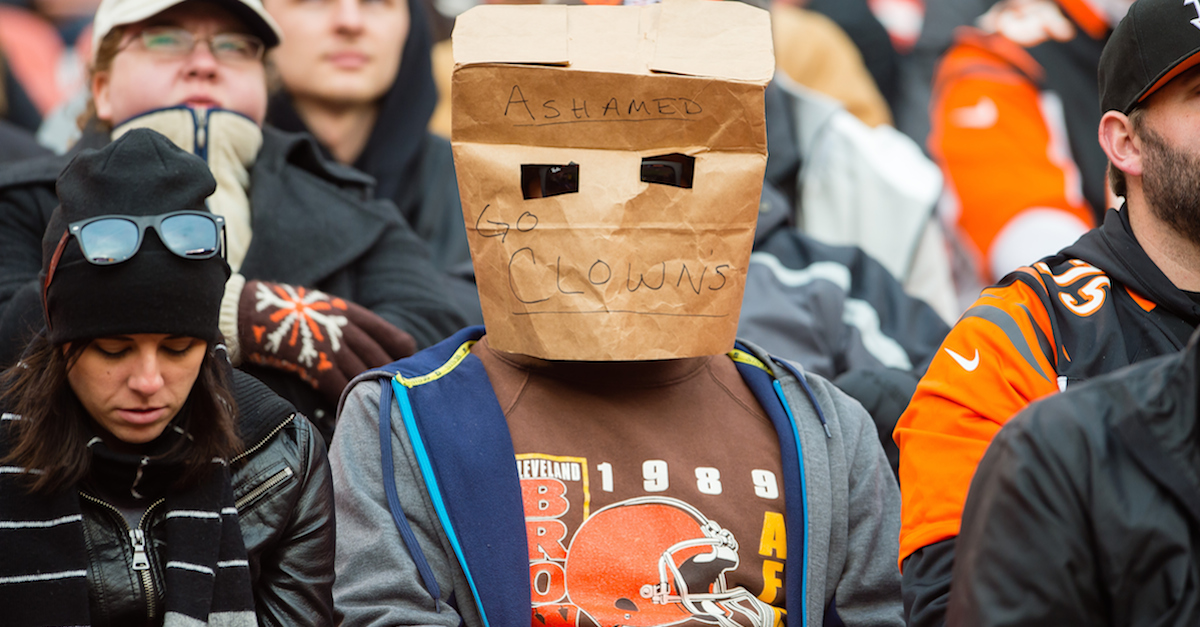 CLEVELAND, OH - DECEMBER 6: A Cleveland Browns fan expresses their disappointment with the team during the second half against the Cincinnati Bengals at FirstEnergy Stadium on December 6, 2015 in Cleveland, Ohio. The Bengals defeated the Browns 37-3. (Photo by Jason Miller/Getty Images)
This is the most peak Browns thing ever. We all are familiar with Siri — Apple's personal do-it-all assistant that lives inside of our iPhones. Well according to WEWS-TV in Cleveland, Oh., if you ask Siri "where is sadness?" in the city of Cleveland, she'll take you to none other than the Browns' FirstEnergy Stadium.
Makes sense, especially after ESPN reporter Adam Schefter last week said NFL players treat Cleveland like a college experiment because they're such an abysmal franchise. This YouTube video created in 2011 summed it all up though, calling the organization a 'factory of sadness.'
Thanks for confirming this sentiment, Siri.