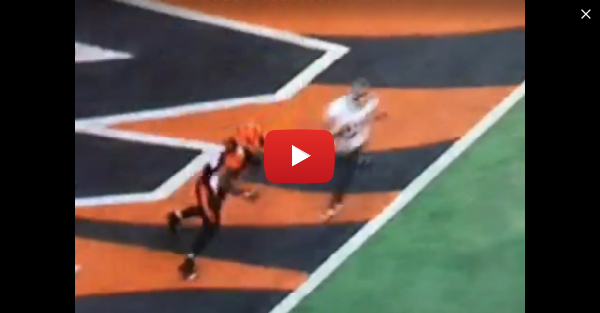 Cincinnati Bengals linebacker Vontaze Burfict knocked Antonio Brown clean out on Saturday, but that wasn't the first time he's had a relatively questionable hit.
As pointed out by ESPN Sunday morning, there was the one above just a week before against the Baltimore Ravens, when Burfict took a helmet-to-helmet shot on rookie tight end Maxx Williams who when the ball wasn't even coming his way.
The NFL has not noted whether Burfict was fined or not for this play. He's expected to be suspended for part of next season for his actions against the Pittsburgh Steelers Saturday night.