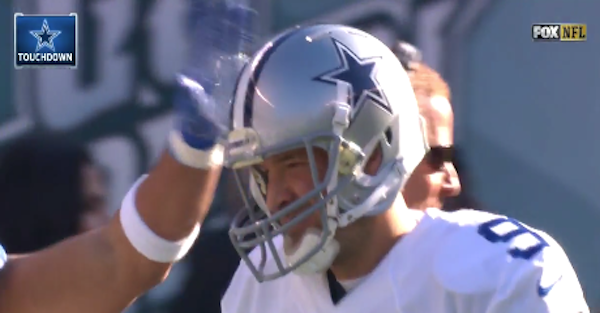 Clippit Screenshot
Tony Romo took the field for the first time since Thanksgiving 2015 on Sunday against the Philadelphia Eagles.
After Dak Prescott completed four passes for 37 yards, he gave way to Romo, who led a three-completion, 30-yard and one-touchdown drive, showing little rust as he stormed down the field.
Romo completed the drive with an easy three-yard score.
If Prescott does go down in the playoffs, it certainly looks like they'll be just fine behind Romo.