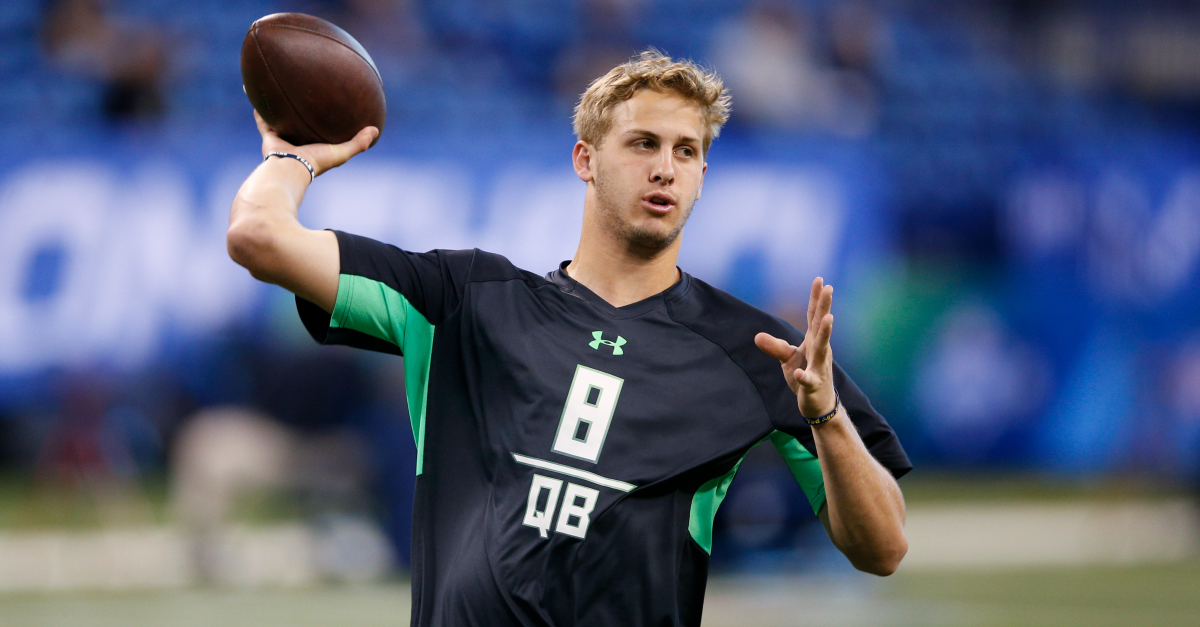 RELATED: Browns and Eagles trade top picks to cause Draft chaos
________________________________________________________________________________________________________________
The Rams and Eagles made huge trades to get the No. 1 and 2 picks, respectively. The Rams traded with the Titans to move up to the very top while the Eagles traded with the Browns to get the second pick. Both teams are expected to take quarterbacks with their top picks, but the discussion has been which QB will go first.
Carson Wentz and Jared Goff are the two guys expected to hear their names called, but it is widely believed that the Rams are high on California's Goff. However, former pro Boomer Esiason believes Wentz should be the guy for the Rams. Esiason doesn't really have any ins with either of those teams, but one interesting tie Esiason has to the Eagles' organization is that he was college roommates with the team's new offensive coordinator, Frank Reich.
Might that be enough to know something we don't?