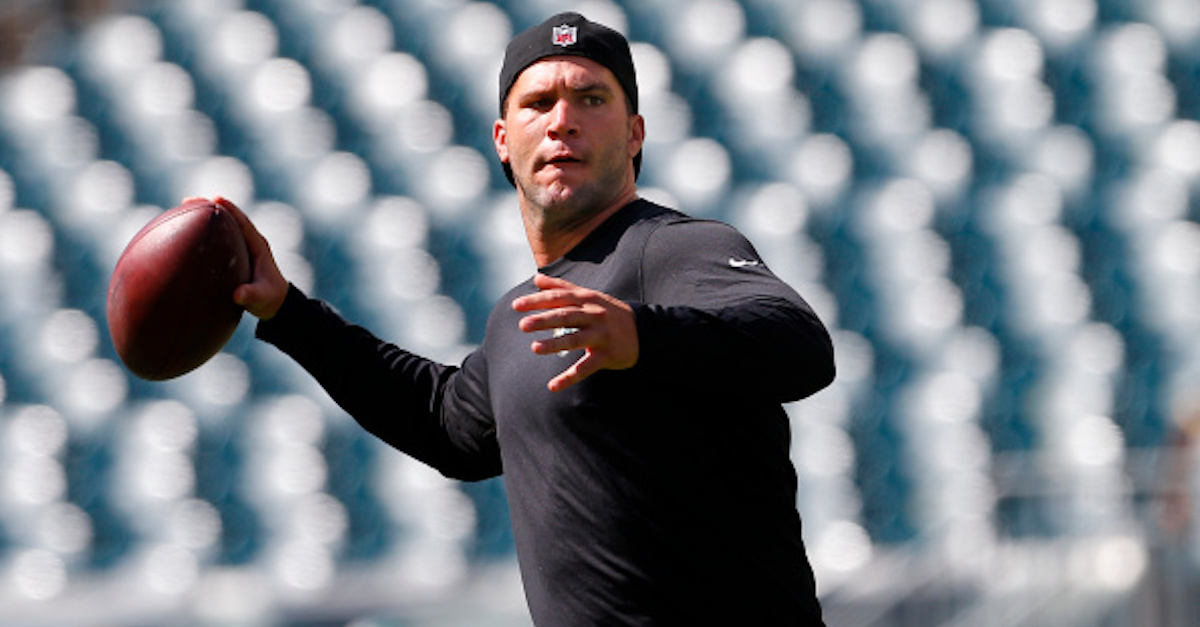 Rich Schultz/Getty Images
PHILADELPHIA, PA - SEPTEMBER 07: Quarterback Blake Bortles #5 of the Jacksonville Jaguars during warmups before their game against the Philadelphia Eagles at Lincoln Financial Field on September 7, 2014 in Philadelphia, Pennsylvania. (Photo by Rich Schultz /Getty Images
It's tough to put too much stock into social media and generally, it's not a good idea to over analyze what sports figures are doing on it.
Of course, there are the overt actions of a player like LeBron James, which makes it a bit easier to figure out true intention, but sometimes players can be a bit more nuanced.
The case of Jalen Ramsey and his now deleted "like" on Instagram fits into that category. Ramsey, who's entering his second season as a defensive back for the Jaguars, apparently "liked" an Instagram post that suggested six options to replace current Jacksonville starting quarterback Blake Bortles, who's having an awful preseason.
That "like" was deleted, according to a report from Arun Srinivasan of theScore, but as with everything on the internet, it was already immortalized via a screen grab, which you can see below:
Ramsey later apparently responded on Twitter:
For all we know this could have been an errant like from Ramsey, a slip of the thumb if you will. The other option is that he really did like the thought of the Jaguars replacing Bortles so he really did like it, but later decided that it was probably not a good look to be throwing his starting quarterback under the bus via an Instagram like — for whatever that is worth.
Either way, Bortles may be having one of the worst preseasons of all time. He's been called out by his head coach, he's struggled with accuracy, and he was even chided by his star wide receiver, though it's very likely that Allen Robinson didn't realize he was being taped (NSFW):
We can now add this to the list of things Bortles needs to feel bad about in 2017, and the regular season hasn't even started yet.