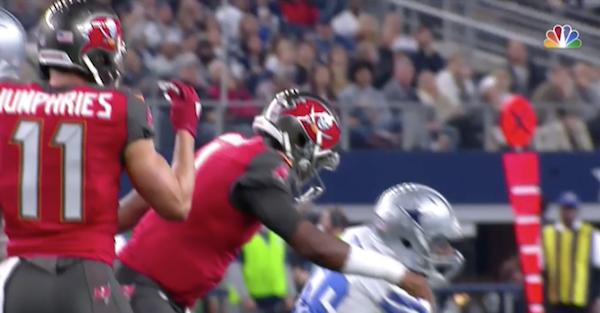 Clippit screenshot
It's been a rough Sunday night for Jameis Winston and Co. as the Tampa Bay Buccaneers have added just six points to the scoreboard and the Dallas Cowboys seem to have no problem running up the score.
Toward the end of the first half, with the Buccaneers in the red zone, Winston appeared to feel as if referees weren't blowing the play dead soon enough or protecting his guy, so he took matters into his own hands.
The headbutt backed the Buccaneers up, and they'd settle for a field goal to bring the deficit to just 11 heading into the half.