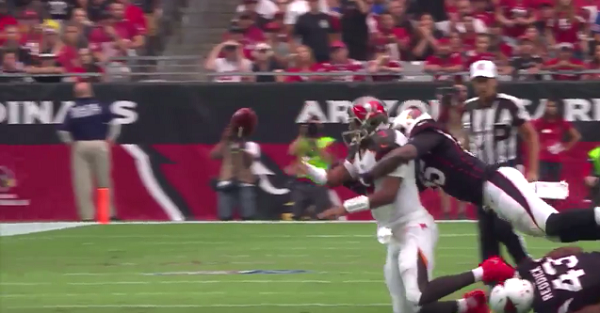 @John_Sabol/Twitter
@John_Sabol/Twitter
Jameis Winston and the Bucs could not have gotten off to a worse start in their game against the Arizona Cardinals as he was forced out of the game with a nasty looking shoulder injury and he is not likely to return to the game.
And here was the play where he went down:
This comes on the same day when Green Bay Packers QB and two-time league MVP Aaron Rodgers was knocked out of his game with what is believed to be a broken collarbone. The Cardinals are currently leading 24-0 at halftime with the Bucs offense absolutely sputtering with Ryan Fitzpatrick trying to lead the team.