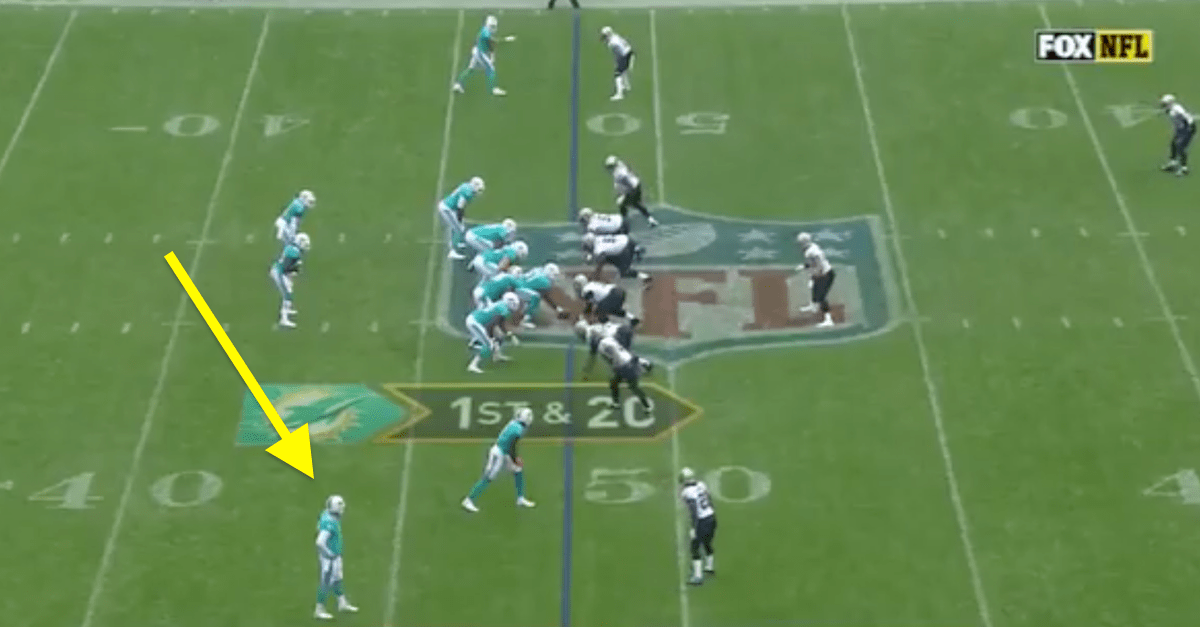 @xmasape/Twitter
Former Pro Bowl quarterback Jay Cutler retired earlier in the summer, but Ryan Tannehill's season-ending knee injury pushed him back onto the field for the Miami Dolphins.
In London Sunday morning, Cutler's Dolphins were utterly handled 20-0. Before the game was completely out of control, Cutler showed about as little effort as possible in the wildcat formation:
Through three games, Cutler has thrown for 450 yards, two touchdowns and one interception.
He's thrown for more than 4,000 yards in his career, with 210 touchdowns and 147 interceptions.