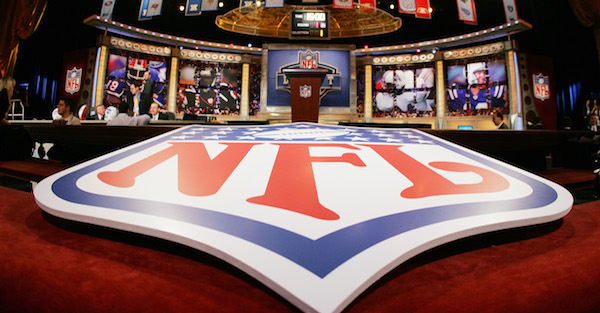 Chris Trotman/Getty Images
NEW YORK - APRIL 29: The stage is shown with the NFL Logo at the 2006 NFL Draft on April 29, 2006 at Radio City Music Hall in New York, New York. (Photo by Chris Trotman/Getty Images)
Somehow some way Jeff Fisher always finds a way to stay on as a head coach. Despite his 5-6 playoff record over the course of 22 years coaching and a 173-163-1 record, Fisher is still considered for head coaching jobs and given extension. Today marks the most recent contract extension according to NFL Network's Ian Rapoport:
RELATED: Jeff Fisher may be the most clueless coach in NFL history
Although that really shouldn't surprise anyone considering the ties within the organization he has and how well-connected he is with the higher ups.
That seems pretty suspicious and almost like nepotism if not outright favoritism of a friend of the organization.