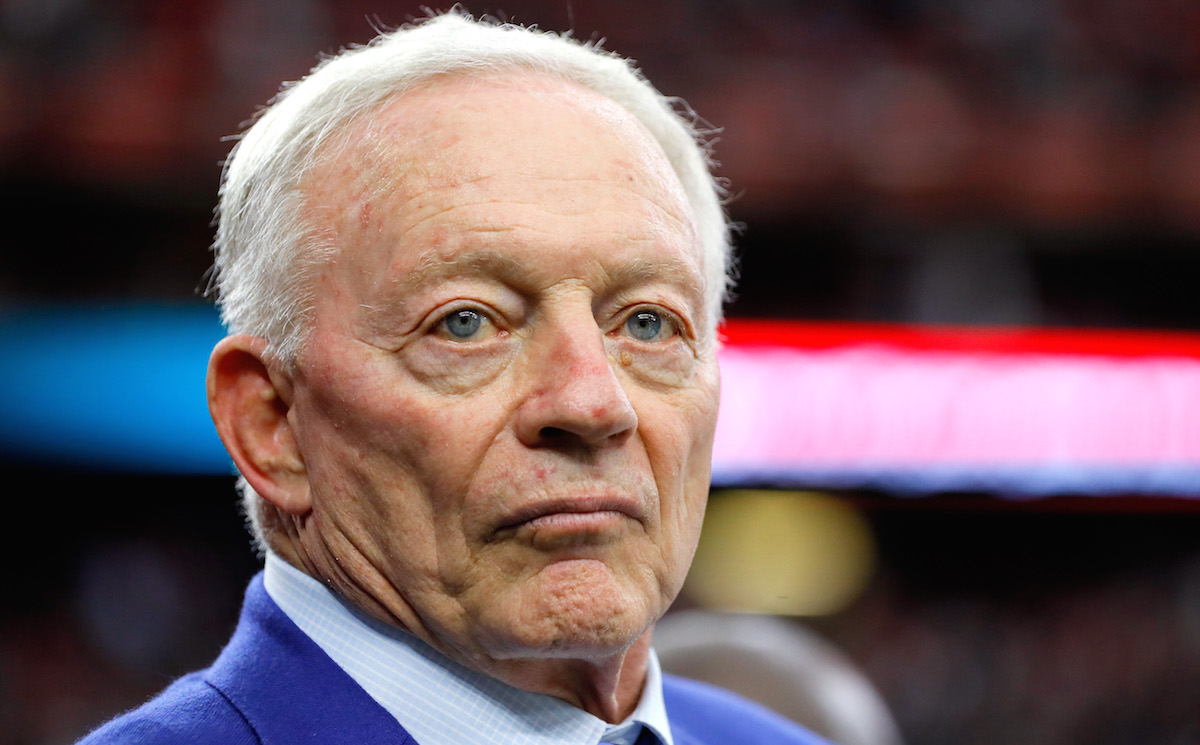 Kevin C. Cox/Getty Images
HOUSTON, TX - FEBRUARY 05: Dallas Cowboys owner and new Hall of Fame inductee Jerry Jones looks on prior to Super Bowl 51 between the Atlanta Falcons and the New England Patriots at NRG Stadium on February 5, 2017 in Houston, Texas. (Photo by Kevin C. Cox/Getty Images)
Dallas Cowboys owner Jerry Jones wants one thing to stem from his ongoing battle with NFL commissioner Roger Goodell — "accountability."
"To sum it all up, what I want of all is I want accountability, more accountability [from the Commissioner]," Jones told media members after Sunday's loss to the Eagles, via Brandon George of the Dallas Morning News. "I want unprecedented accountability to the ownership. That simple."
Jones and the rest of the league's owners voted in order to have the Compensation Committee decide on the salary for Goodell's next contract.
The Cowboys owner criticism of the commissioner followed the league's final punishment of starting running back Ezekiel Elliott, who is currently serving a six-game suspension for an alleged role in a domestic violence incident with an ex-girlfriend, despite having not been punished by police, although Jones has denied that his disdain has anything to do with Elliott's suspension.
"It's unfortunate that motives are being pressed: 'It's all about Zeke. It's all about that,' which questions your motive, but Zeke is done. Zeke is over," Jones said. "But some of the things that make that happen are still around."
A recent report by ESPN claims that Jones threatened Goodell after the handling of Elliott's case, comparing himself to New England Patriots owner Bob Kraft and his handling quarterback Tom Brady's suspension for his alleged role in the infamous "Deflategate" incident.
"If you think Bob Kraft came after you hard, Bob Kraft is a p—y compared to what I'm going to do."
It's worth noting that the Cowboys are 0-2 since Elliott began serving his suspension, which is sure to keep Goodell in Jones' crosshairs.