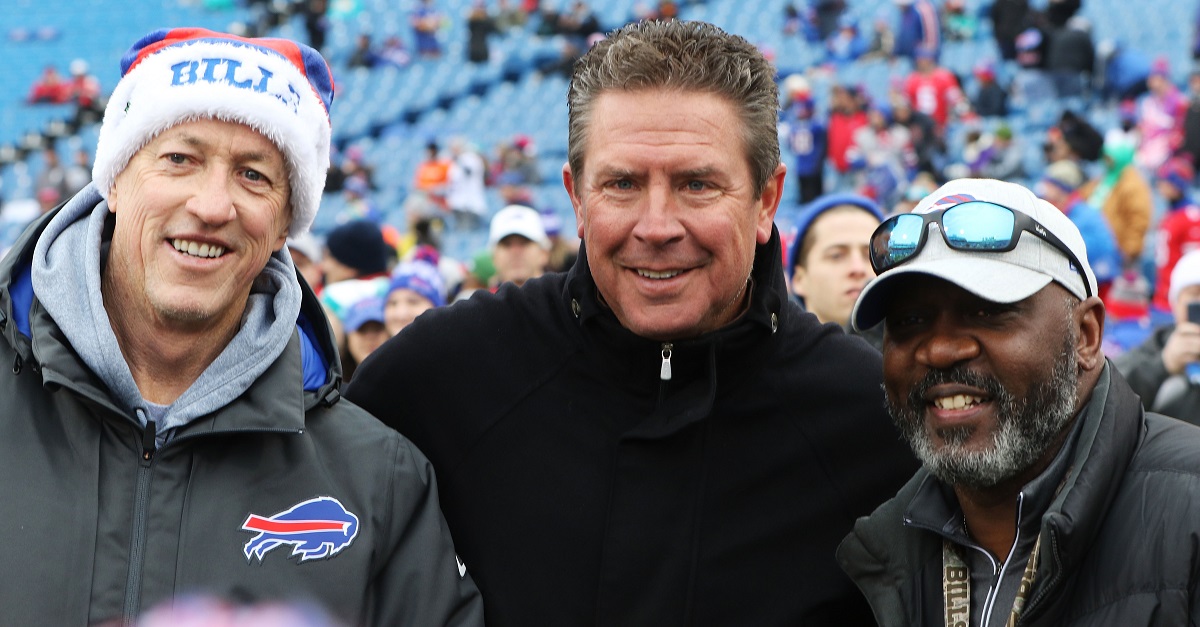 Michael Adamucci/Getty Images
ORCHARD PARK, NY - DECEMBER 24: Hall of Famers Jim Kelly, Dan Mario and Thurman Thomas pose for a photo on the sidelines before the game between the Buffalo Bills and the Miami Dolphins at New Era Stadium on December 24, 2016 in Orchard Park, New York. (Photo by Michael Adamucci/Getty Images)
Jim Kelly has battled valiantly against health issues for quite some time but, in recent days, it came to light that he is, once again, facing a significant challenge. The former Buffalo Bills and Hall of Fame quarterback was diagnosed with cancer in his jaw back in 2013 and, after triumphing over that obstacle, he was cancer-free for some time before having to beat it once again.
Following that, Kelly continued to battle and seems to have been doing well but, on Friday, Kelly's daughter revealed that he was forced to have his gallbladder removed. (h/t the Buffalo News)
As noted by Erin Kelly-Bean, the news came in conjunction with the revelation that her mother, Jill, was also recently hospitalized.
At this time, further details are not available but, as with previous times, the NFL world and all who know the family send well wishes and prayers in their direction at this time.