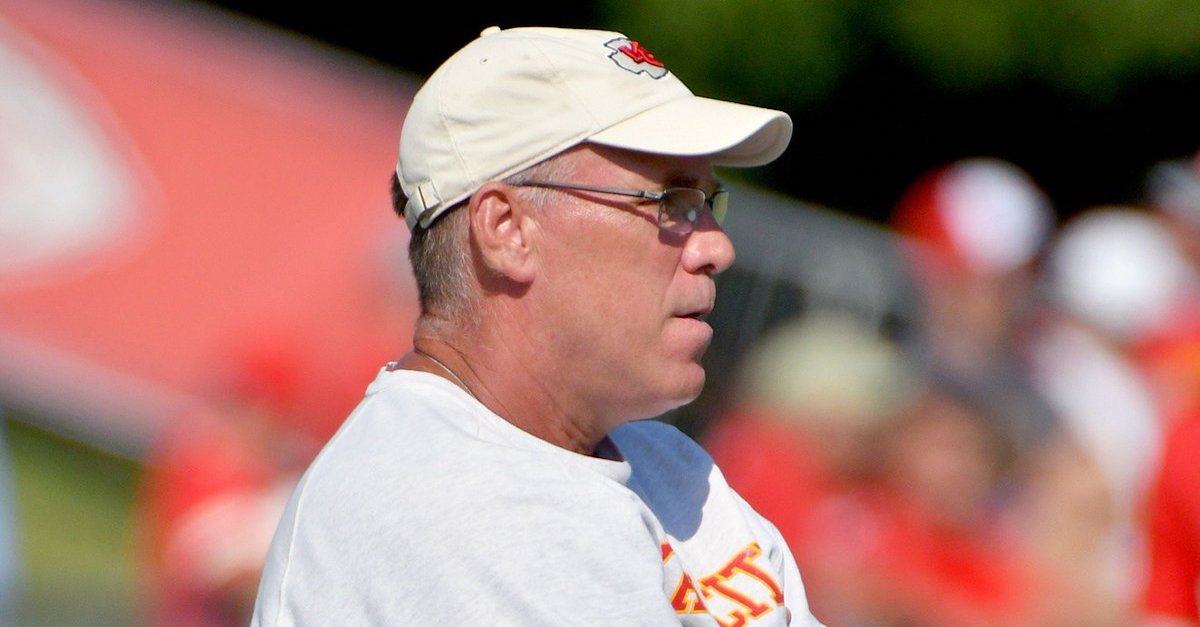 @sportsappsfans/Twitter
UPDATE: It would seem that the parting of way was not mutual as ESPN's Adam Schefter is now reporting.
---
The Kansas City Chiefs are moving on without general manager John Dorsey:
The move comes just months after the Chiefs traded No. 27 overall, a third-round pick and their 2018 first-round pick to swap with the Buffalo Bills and snag quarterback of the future Patrick Mahomes at No. 10 overall.
Dorsey is a former fourth-round pick from the Green Bay Packers and began his executive career with them in 1991. Over his career he's had two stints with the Packers, as well as positions with the Seattle Seahawks and Kansas City Chiefs.
He leaves Kansas City after taking the general manager job in 2013.