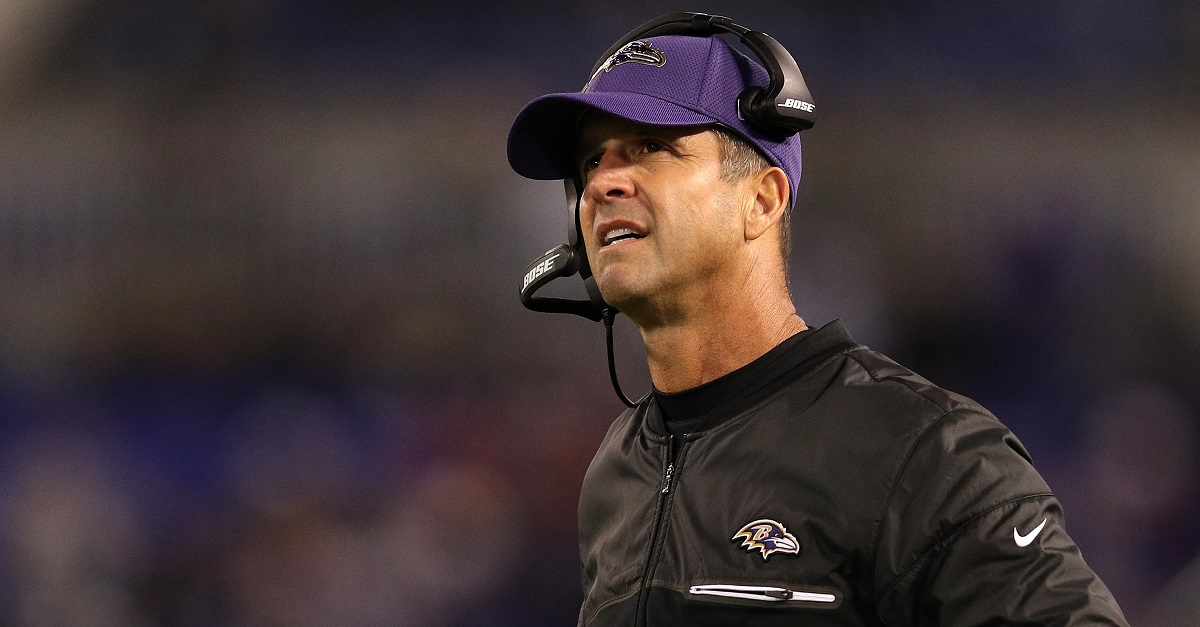 Patrick Smith/Getty Images
Patrick Smith/Getty Images
A former Super Bowl winning coach is staying with his team at least one season longer.
John Harbaugh and the Baltimore Ravens agreed to a contract extension that will run through 2019, the franchise announced on Monday.
Harbaugh's previous contract was set to expire after the 2018 season. The coach enters his 10th season in Baltimore and holds an 85-59 (.590) overall record in the regular season and is 10-5 in the playoffs, which includes a Super Bowl victory in 2012.
Baltimore has been marred with injuries to its aging defense over the past five seasons. Since 2013, the Ravens have finished 8-8, 10-6, 5-11 and 8-8.
However, the Ravens had one of their best defensive showings since their Super Bowl run and added several offensive veterans including running back Danny Woodhead and wide receiver Jeremy Maclin.
Despite the team's recent shortcomings, however, Harbaugh remains one of the league's most respected coaches entering his 10th season. He currently ranks 10th among NFL active coaches in both wins and winning percentage and has led the Ravens to the playoffs in seven seasons.
Since Harbaugh's arrival, New England is the only NFL franchise with more playoff wins than Baltimore.