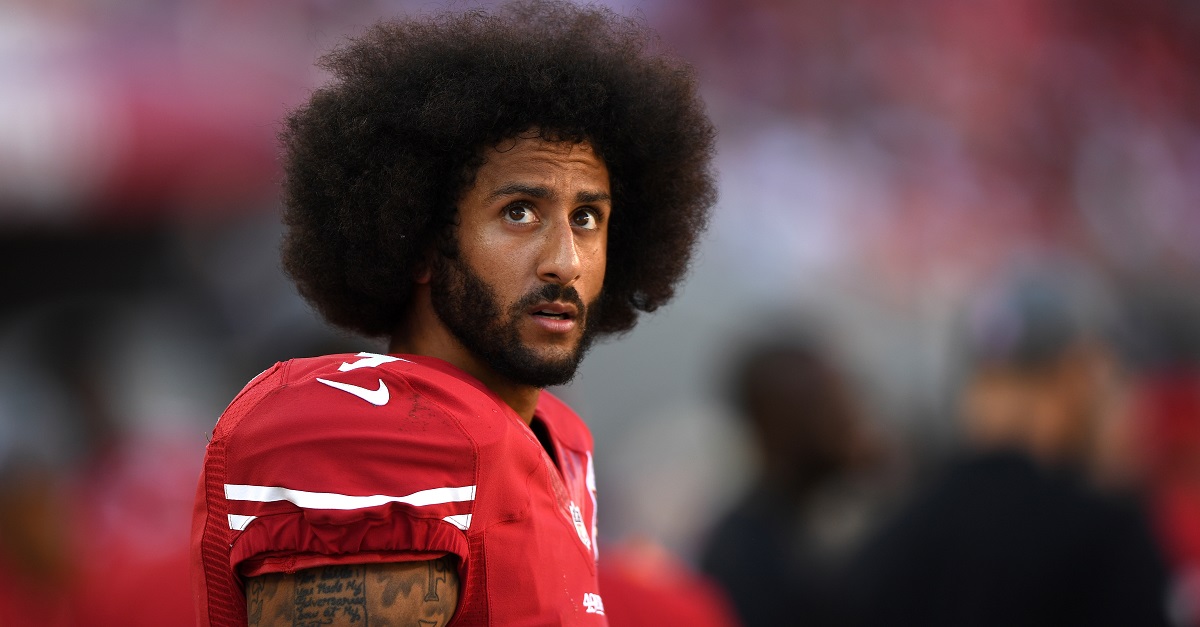 Thearon W. Henderson/Getty Images
SANTA CLARA, CA - OCTOBER 23: Colin Kaepernick #7 of the San Francisco 49ers looks on from the sidelines during their NFL game against the Tampa Bay Buccaneers at Levi's Stadium on October 23, 2016 in Santa Clara, California. (Photo by Thearon W. Henderson/Getty Images)
Joe Flacco is set to miss at the very least a week of training camp after suffering a back injury, according to Adam Schefter. But backs are tricky, and it's no guarantee Flacco will recover that quickly. According to Schefter, that could open the door for Colin Kaepernick to finally earn a reserve gig with the Baltimore Ravens. Head coach John Harbaugh responded to the "speculation" on Thursday:
"I've known Colin through my brother for many years. And we talked and then got to know him very well when he scrimmaged here. He and I have been talking throughout the summer a number of times. We had some great conversations on the phone and it's really been a pleasure to talk to him and get to know him. I like history and politics too, and we've had some debates, and it's been fun. And he's a great guy. He's a guy right now that's being talking about. We'll just see what happens with that. Only speculation right now. He's a really good football player and like I said, I do believe he'll be playing in the National Football League this year." 
The dots here are pretty clear:
Kaepernick's former coach is Harbaugh's brother, Jim. He also has the backing of Greg Roman, per Schefter.
With quarterbacks Ryan Mallett and Dustin Vaughn the only reserves behind Flacco, Kaepernick could be a significant upgrade and would provide stability behind Flacco as a solid, but much different style quarterback.
Last season, Kaepernick threw for more than 2,000 yards and 16 touchdowns to just four interceptions. He went 1-10 in 11 starts.
The biggest question remains — is ownership willing to deal with any potential pushback on signing the former starter.