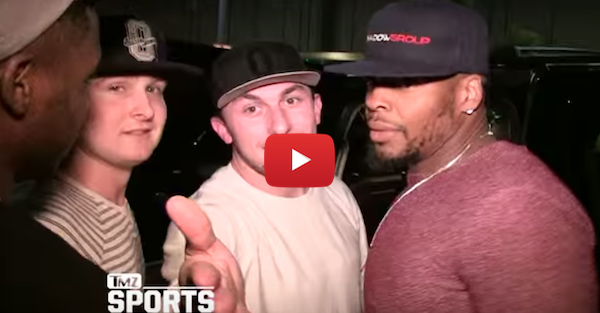 Just days after his release from the Cleveland Browns, and a few weeks after his alleged domestic violence case went to a grand jury, Johnny Manziel hasn't slowed his partying ways.
Manziel was reportedly spotted outside a nightclub, and when he was asked whether or not he'd be in the league the former quarterback chimed back, "Of course."
Before leaving, he gave a quick shoutout to his mother and spouted a "Gig 'Em" before bouncing with model Abigail Ratchford.
If he does expect to play football in the NFL next year, maybe holding back a bit on the club outings might do some good.