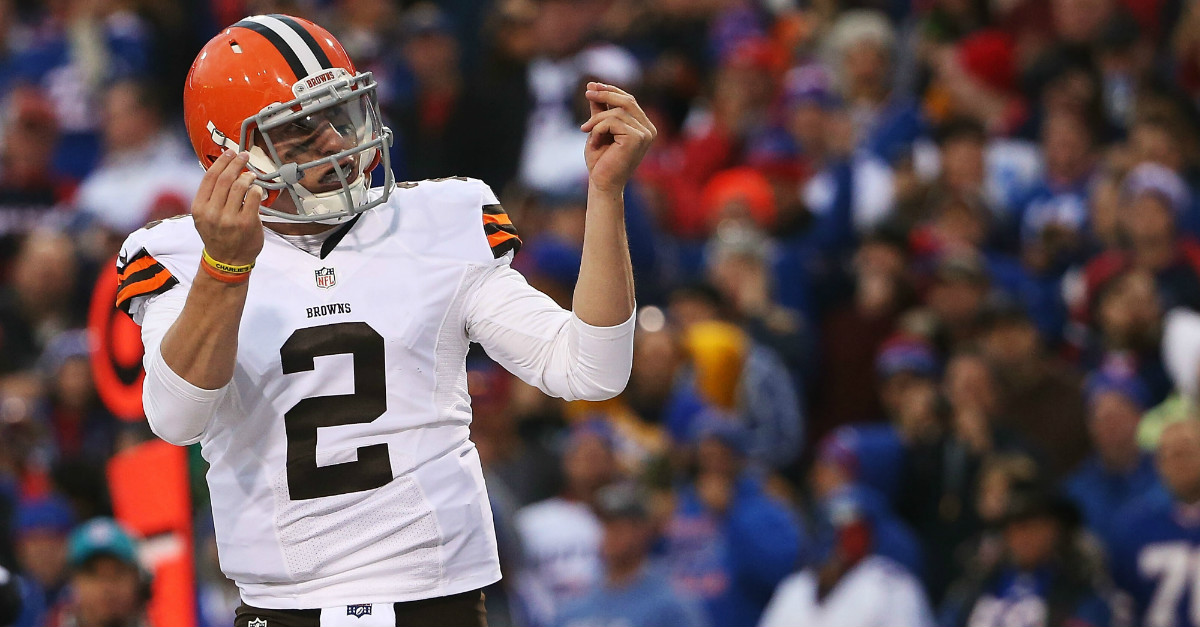 Tom Szczerbowski/Getty Images
Cleveland Browns QB Johnny Manziel is focusing on winning the starting QB job and regaining the trust of the locker room. There have been a lot of distractions surrounding Manziel, but the quarterback just wants to focus on football.
One signature aspect of Manziel is now gone: the Money Manziel sign.
"The money sign will not be back. I will not be making it," Manziel said.
Manziel had been doing the money sign since his Heisman Trophy days at Texas A&M, but he says it's time to put that chapter of his life behind him.
"Last year is last year, it was what it was and it was not very good," Manziel said. "So for me, I'm trying to close that chapter and just build on what I've done so far this year and just move forward, and try to close that chapter in my life. Not one that I'm very proud of, not one that I want to look back on very much and dwell on, that's for sure."
Manziel spoke to the media for the first time since his rehab stint. From his comments today, it looks like Manziel is making positive strides in his life.