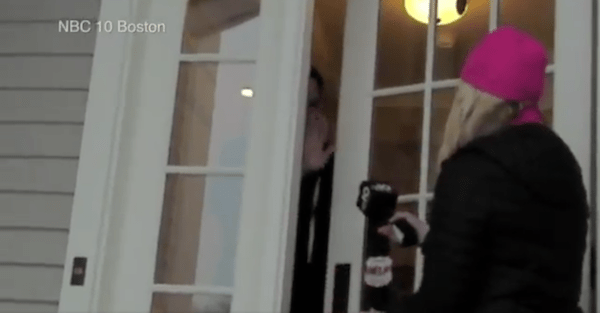 CBS4 Indy/Twitter
CBS4 Indy/Twitter
Josh McDaniels hasn't spoken to reporters since he decided to spurn the Indianapolis Colts and return to the New England Patriots as offensive coordinator.
When a reporter showed up at his door and asked him about his decision to stay in Foxborough, he only had one comment: "I love the Patriot nation."
Related: League exec reportedly believes Josh McDaniels-Colts situation can be traced back to DeflateGate
While that answer is certainly good enough for Patriot nation, Colts fans probably want to hear more about his decision to back out of the job.
Patriots assistants don't often communicate with the media, so it might be a while before we hear anything from McDaniels about his decision. Colts fans and the organization have every right to be upset, and as Colts GM Chris Ballard noted, the rivalry is back on between the two franchises.