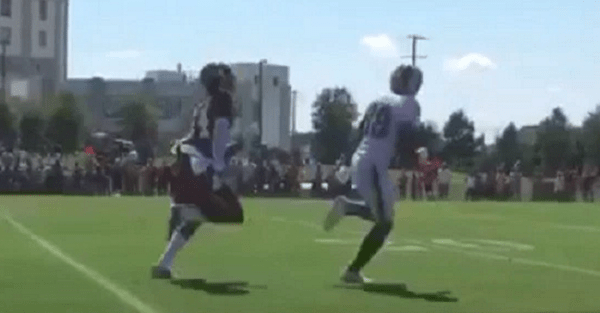 Last year's dominant defensive force was Carolina Panthers defensive back Josh Norman.
While some lamented the smack-talking cornerback as the best at his position, others clamored that he was a product of an already elite defense.
Those claiming the latter loved what they saw over the weekend, when Norman, the NFL's highest-paid cornerback ($75 million over five years) got absolutely toasted in coverage.
Norman, whose verbal battering of Odell Beckham Jr. exploded into one of the nastiest one-on-one matchups in recent memory, was first exposed by Desean Jackson above.
Then it was Pierre Garcon who shredded Norman in coverage.
Whether it's an in-shape thing, or a coverage thing, Norman better get ready because he's got two meetings against Jordan Matthews (Philadelphia Eagles), Dez Bryant (Dallas Cowboys) and Beckham Jr. (New York Giants) twice a year for the next five seasons.
It could be a rough go for the elite defensive back.