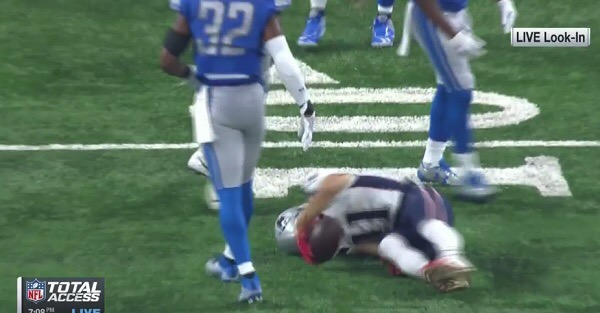 Clippit/Screenshot
According to Albert Breer of Sports Illustrated, Patriots wide receiver Julian Edelman tore his ACL during Friday's preseason game against the Detroit Lions.
Edelman is expected to miss the entire 2017 season.
Edelman suffered the non-contact injury on what was a routine play from the Patriots' offense.
Edelman had emerged as one of the top options for Tom Brady and the Patriots over the past few years, as Edelman had nearly 4,000 yards of offense over the past four seasons. New England has been able to cope with injuries in the past and still manage to have tons of success, but this one is definitely going to hurt.