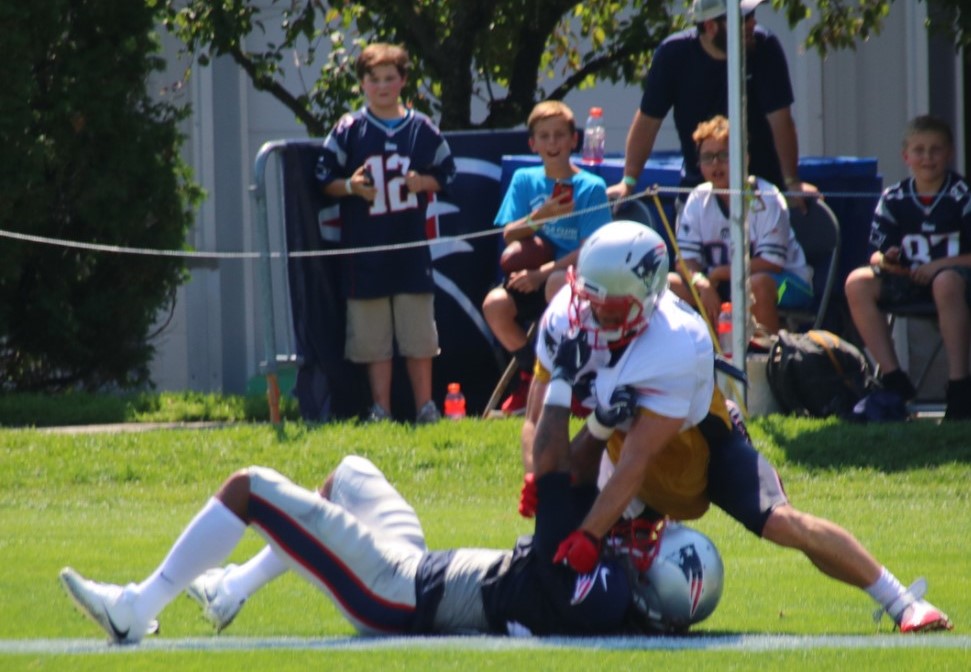 @Eltiempo10/Instagram
New England Patriots wide receiver and recently signed cornerback Stephon Gilmore were involved in a fight during their first training camp together on Tuesday.
Following some drills, the two players locked up and ended up rolling around, with Edelman on top of Gilmore and landing some ground-and-pound blows before the two were separated.
Head coach Bill Belichick sent both players to the showers early following the incident. Though there is no video evidence of the fight at the moment, Instagram user "Eltiempo10" was able to capture several photos.
Edelman has been a solid contributor to the Patriots offense since joining the team in 2009. He recorded a career-best 1,106 yards, as well as three touchdowns on 98 receptions in 2017.
Gilmore, who made his first Pro Bowl appearance in 2016, signed a five-year, $65 million contract with New England this offseason after five seasons with the rival Buffalo Bills.
When asked about the fight, newly acquired wide receiver Brandin Cooks claimed he didn't see the incident.
If nothing else, the incident is a sign that football is on the horizon.