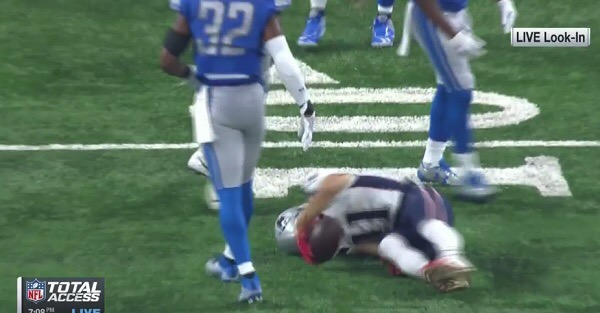 Clippit Screen Shot
UPDATE: This is, potentially, very bad.
The New England Patriots enter the 2017 NFL season as the favorite to claim yet another Super Bowl victory. That is the nature of having Tom Brady and Bill Belichick to go along with a loaded roster but, on Friday evening, the team might have taken a substantial blow with regard to the status of leading wide receiver Julian Edelman.
Edelman caught a pass from Brady and scampered for 18 yards but, near the end of the play, he appeared to suffer a non-contact knee injury and that forced him to the sideline.
In fact, Edelman was later carted to the locker room after making his way to an injury tent on the team's sideline. The Patriots released a statement about Edelman's status.
It seems wild that Edelman would have any chance to return to this preseason contest but the official party line was very much in keeping with the Patriots' method of operation. Prior to the injury, Edelman had three catches for 52 yards but none of that matters at this point.
The addition of Brandin Cooks in the offseason would help to offset a major injury to Edelman but, at the same time, not even the Patriots could just shrug off an issue to a player of Edelman's caliber. Stay tuned as more information becomes available.