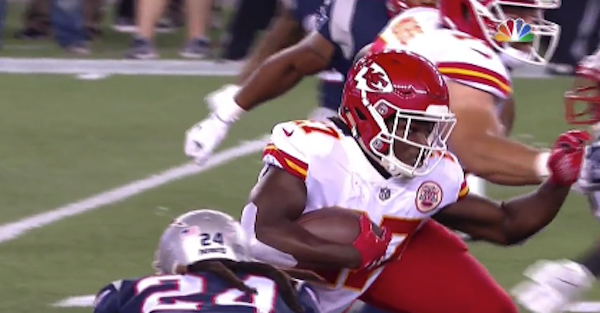 Clippit screenshot
It wasn't the best start for Kansas City Chiefs running back Kareem Hunt, whose first carry on the big stage resulted in a fumble and turnover to the New England Patriots.
The second drive went off a bit better for Kansas City, which marched down the field to tie the game late in the first quarter, 7-7.
During his college career at Toledo, Hunt fumbled just once in 856 career touches. He was a third-round pick after racking up 5,500 career all-purpose yards in school.