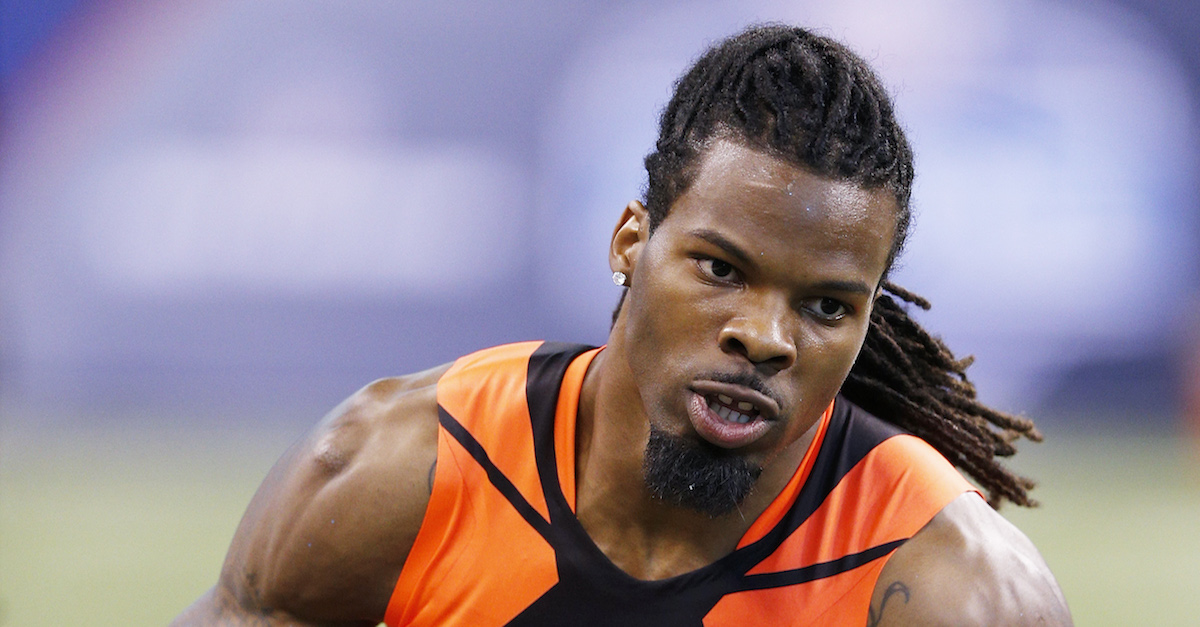 Joe Robbins/Getty Images
INDIANAPOLIS, IN - FEBRUARY 21: Wide receiver Kevin White of West Virginia runs with the ball during the 2015 NFL Scouting Combine at Lucas Oil Stadium on February 21, 2015 in Indianapolis, Indiana. (Photo by Joe Robbins/Getty Images)
Does anyone remember when it was supposed to be a toss up between Amari Cooper and Kevin White Remember when some people argued that White should be taken over Cooper?
It seems like a distant memory now, but the Oakland Raiders are probably very glad they chose Cooper.
White, who was drafted by the Chicago Bears with the No. 7 overall pick that year, missed the entire 2015 NFL season with an injury and played in only four games last season. White caught only 19 balls for 187 yards in 2016, and many were hopeful he'd finally take a leap forward this season.
Unfortunately, that won't be happening.
In the Bears' 23-17 loss to the Atlanta Falcons on Sunday, White went down, and ESPN is reporting the young wide receiver suffered a broken collarbone and will miss the rest of the season.
White will make $4.5 million this year and is set to reel in $5.2 million next season, the last year on his rookie deal.
If Chicago doesn't get a full season from White in 2018 ? along with some significant statistical production ? it's difficult to imagine the former West Virginia wide receiver being in the Windy City come 2019.