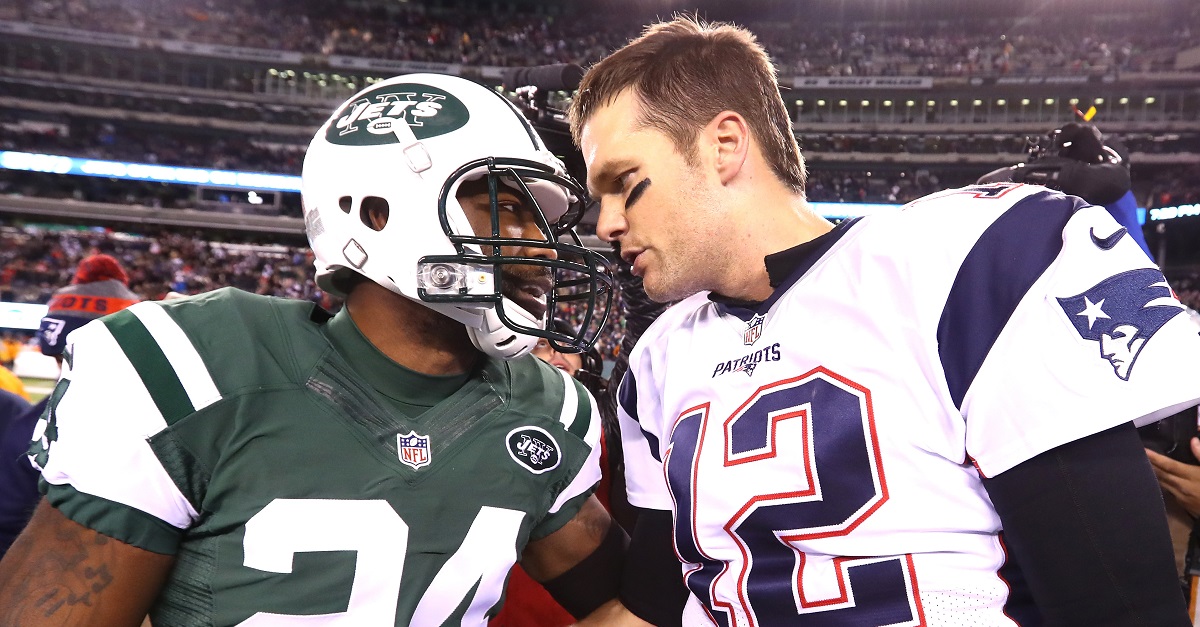 Al Bello/Getty Images
EAST RUTHERFORD, NJ - NOVEMBER 27: (L-R) Darrelle Revis #24 of the New York Jets talks with Tom Brady #12 of the New England Patriots after their game at MetLife Stadium on November 27, 2016 in East Rutherford, New Jersey. The New England Patriots defeated the New York Jets with a score of 22 to 17. (Photo by Al Bello/Getty Images)
Darrelle Revis is a free agent after being cut by the New York Jets, and CBS writer Jason La Canfora thinks Revis will re-join the New England Patriots if he decides to play again.
Related: One of the best cornerbacks of his generation may have an option for a new home
La Canfora said numerous executives told him they believe Revis will reunite with the Patriots next season. One personnel man said while Revis isn't an elite corner, he can still cover and contribute for someone.
?We did our work on him," the personnel man told La Canfora. "He can still play. He can cover. He doesn?t have that long speed anymore; he?s not going to cover a No. 1 receiver deep. But he can cover in tight spaces and he has great instincts. The film is not as bad as some would have you believe. He?s a perfect fit in that quarters scheme Belichick runs, and they have the kind of safeties who can help him out, too. We?re convinced he?s going back to New England. It just makes too much sense.?
The Patriots signed Stephon Gilmore as their top CB for next year, and while they still have Malcolm Butler, there's a chance Butler could be traded before next season.
The Jets still owe Revis $6 million for next season, so he will be paid no matter what. If he's willing to do a team-friendly deal with the Patriots, the chances of a reunion seem likely. Revis won a Super Bowl with the Patriots during the 2014 season.
(h/t NESN)