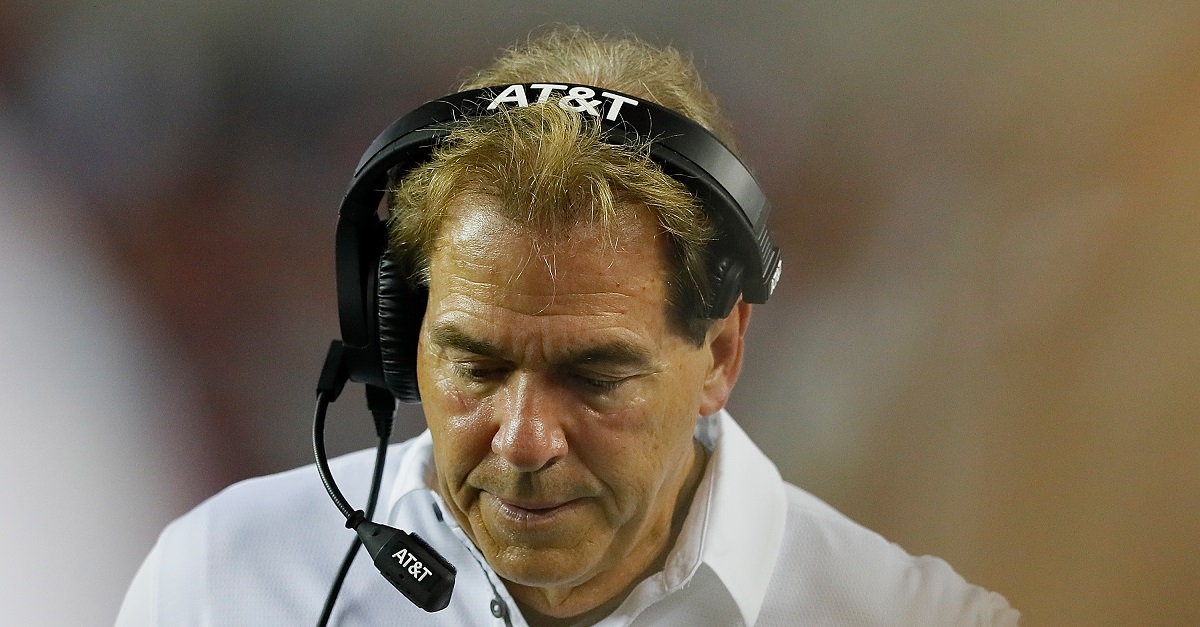 Kevin C. Cox/Getty Images
TUSCALOOSA, AL - SEPTEMBER 16: Head coach Nick Saban of the Alabama Crimson Tide looks on from the sidelines against the Colorado State Rams at Bryant-Denny Stadium on September 16, 2017 in Tuscaloosa, Alabama. (Photo by Kevin C. Cox/Getty Images)
Normally, being compared to Alabama Crimson Tide coach Nick Saban would be considered a compliment. New York Giants talent Landon Collins, however, wasn't using his former collegiate coach as a way to describe something positive.
In a story run by the New York Post, Collins says Belichick is too similar to Saban… and not in a good way. When asked about the idea of the current New England Patriots come coming to New York, Collins was having zero of it, saying he's been through this with a coach like Belichick already.
?The way he runs his organization, I?ve been through that process. I don?t like it,? Collins said. ?It?s too strict. ?. He?s a great winner, he?s a great coach. I don?t know if [his style] is what the organization really wants.

?I talked to guys who played for [his] team. They love winning, but at the same time, they don?t want to be on the team.?
Is this Collins not so subtly inferring that Saban is a joyless person to play for? It sure as heck seems like it, but he did the "I talked to guys" thing. He used "other people's" thoughts as a bit of a shield. You see, he's not the one saying it, but guys he is talking to are!