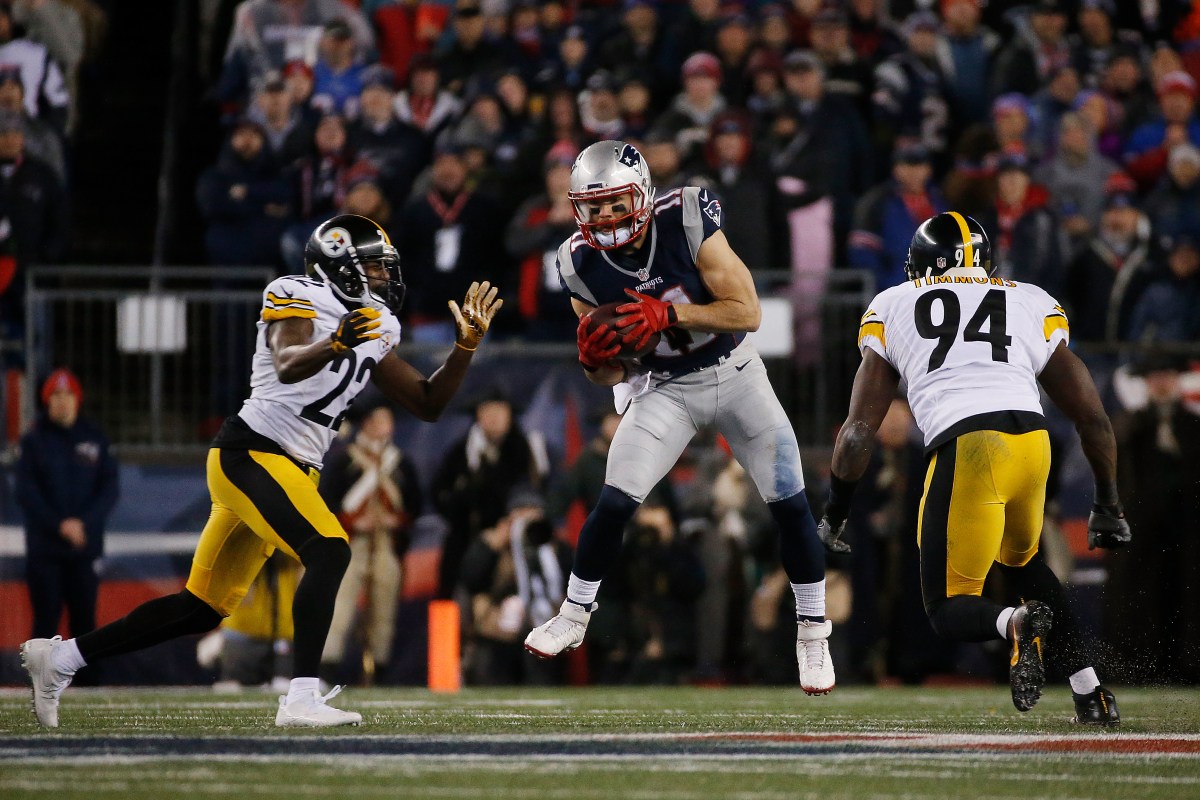 Jim Rogash/Getty Images
FOXBORO, MA - JANUARY 22: Julian Edelman #11 of the New England Patriots catches the ball against William Gay #22 and Lawrence Timmons #94 of the Pittsburgh Steelers during the second quarter in the AFC Championship Game at Gillette Stadium on January 22, 2017 in Foxboro, Massachusetts. (Photo by Jim Rogash/Getty Images)
The Miami Dolphins have suspended linebacker Lawrence Timmons indefinitely after he went A.W.O.L. in Los Angeles one day prior to the team's win over the Chargers on Sunday.
The franchise filed a missing persons report for the former Pro Bowler after he failed to show up to the StubHub Center. He was reportedly spotted while waiting to board a plane to Philadelphia early Sunday morning.
ESPN reported that the incident involving Timmons did not have any relation to early onset CTE, but did explain it as something they had never "seen anything like" previously.
Due to his absence, head coach Adam Gase told reporters that the linebacker had violated his only two rules — be on time and play hard.
Timmons, a former No. 15 overall selection who spent his first 10 seasons with the Pittsburgh Steelers, where he won two Super Bowls, joined the Miami Dolphins this offseason. The veteran has started in 126 games and recorded 680 tackles, 35.5 sacks, 13 forced fumbles and 12 interceptions during his career.