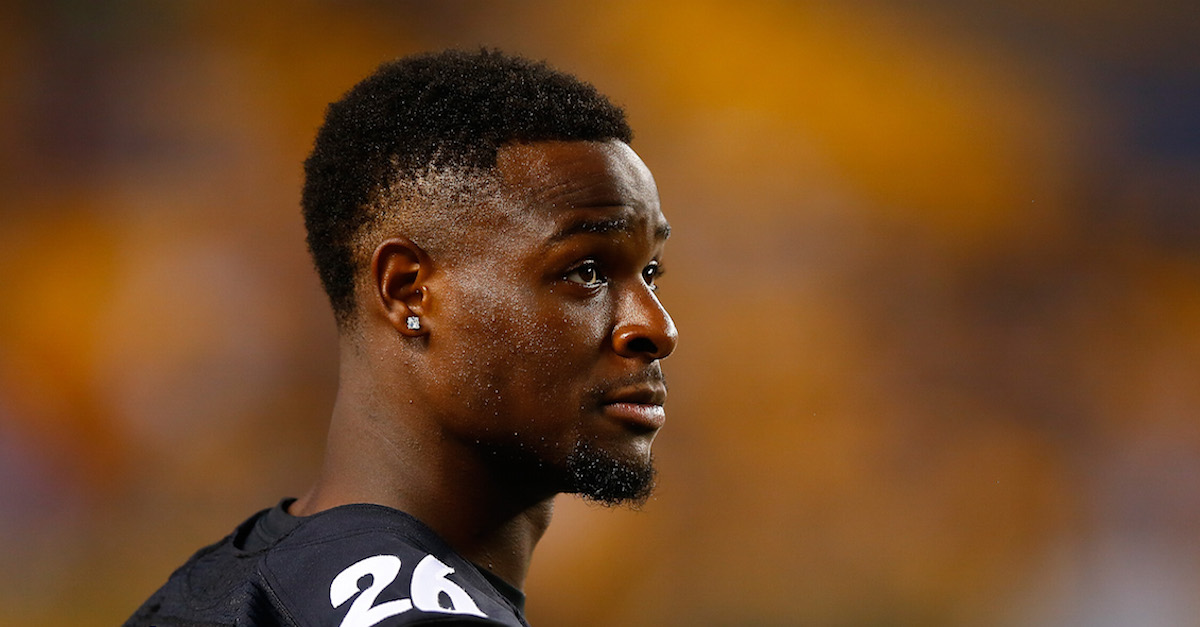 Jared Wickerham/Getty Images
PITTSBURGH, PA - SEPTEMBER 03: Le'Veon Bell #26 of the Pittsburgh Steelers watches the game from the sideline in the first quarter against the Carolina Panthers during the preseason game at Heinz Field on September 3, 2015 in Pittsburgh, Pennsylvania. (Photo by Jared Wickerham/Getty Images)
Le'Veon Bell hasn't been shy about expressing the fact that he believes in his own worth and the Pittsburgh Steelers will have to pay handsomely to keep him. Bell has threatened to retire if not properly compensated and, on Friday, he visited with the NFL Network to outline specifically what his contract negotiations will come down to.
In short, it's the guaranteed money. Here's what he said via NFL.com:
"Yeah, a lot of it is about the guarantees. That's what a long-term deal really is, you know? You want that security. That's why I said I'll play on the tag. All that's going to be guaranteed. You want to tag me again, OK, all that's going to be guaranteed. That's how I kind of look at it because I don't want sign a long-term deal and everybody says I signed for $70 million but only the first year is guaranteed. So the first $17 million that you make in that year that's the only year that's guaranteed…"
Bell candidly indicated that he'd take a deal with $50 million guaranteed but, considering he will be 26 years old in February, this is likely the former Michigan State running back's best chance to get paid on a long-term deal. As with any NFL contract, the pact is only as good as the guaranteed money but it seems like Bell knows that all too well and everything will be viewed through that prism.