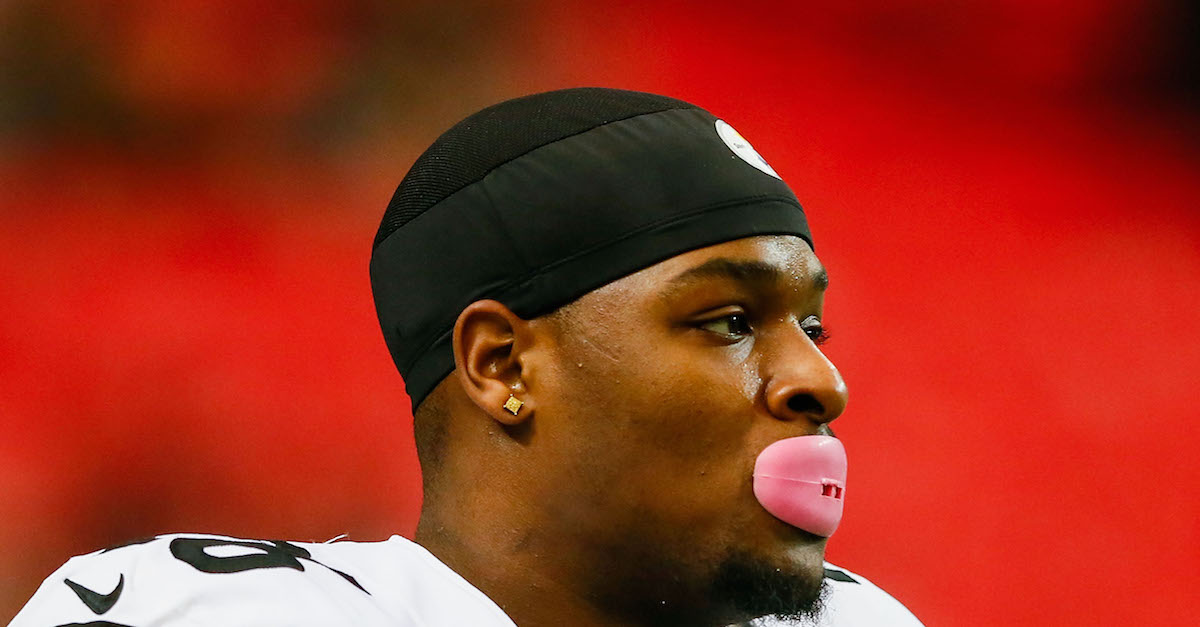 Kevin C. Cox/Getty Images
ATLANTA, GA - DECEMBER 14: Le'Veon Bell #26 of the Pittsburgh Steelers stands on the field prior to the game against the Atlanta Falcons at the Georgia Dome on December 14, 2014 in Atlanta, Georgia. (Photo by Kevin C. Cox/Getty Images)
If Le'Veon Bell isn't the best running back in the NFL, the Pittsburgh Steelers star is on a very short list of qualified candidates. However, it appears as if Bell is still less than thrilled with his contract situation and that could seemingly lead to an early retirement for the former Michigan State standout.
This week, Jeremy Fowler of ESPN caught up with Bell, who indicated that he "definitely consider" retirement if the Steelers chose to place the franchise tag on him for the 2018 season. Per that report, Bell would be paid approximately $14.5 million for one season under that scenario but, without long-term security, it wouldn't be enough.
In fact, Bell said this about what the Steelers could do:
"Just get the numbers straight, exactly where we want them. I'm not going to settle for anything. Know what I do and what I bring to the table. I'm not going out here getting the ball 400 times if I'm not getting what I feel I'm valued at."
There are arguments both for and against tagging Bell from Pittsburgh's standpoint and, of course, this could be a negotiating technique from the running back. Still, the Steelers likely can't afford to tempt fate and the postseason battle at the negotiating table will be as interesting as the on-field product in a lot of ways.