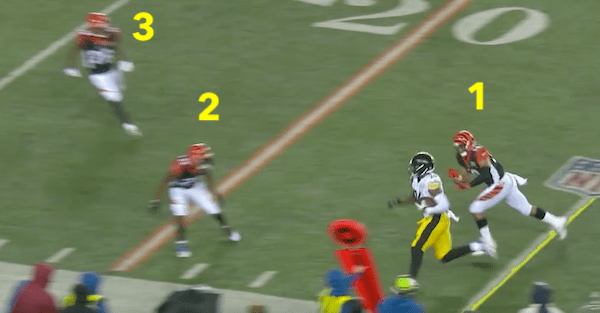 Screenshot
It's often you see Le'Veon Bell running untouched into the end zone, but typically not in this fashion.
During Monday night's tilt against the Cincinnati Bengals, down 17-3, Bell caught a little dump off pass, hesitated and took off down the sideline. With Bell cornered, it appeared the Bengals thought he would be stepping out of bounds, but instead he put on the jets and sprinted untouched into the end zone.
That's certainly one of the most bizarre touchdowns you'll ever see.