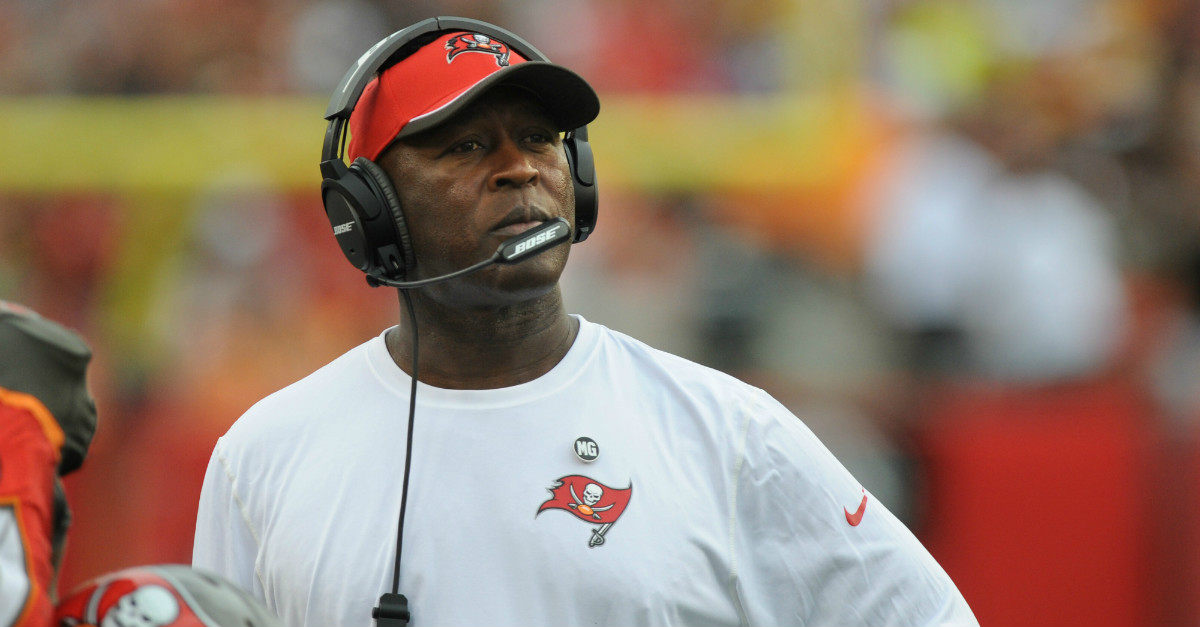 Earlier this week, legendary FSU head coach Bobby Bowden appeared on the Paul Finebaum show. During the interview, Bowden made a remark about how former Seminoles QB Jameis Winston "was an embarrassment in a lot of ways to the university."
In a follow-up interview, Bowden made it clear and said he wasn't talking about his own beliefs but more so from how the fans and alumni view his behavior. Again, he has no way of knowing how everyone thinks, so for him to come out and say that is wrong, in my opinion. He also said that he has never met Winston before.
After hearing about Bowden's comments, Tampa Bay Buccaneers head coach Lovie Smith said he was disappointed with the coach's remarks.
"He's not an embarrassment," Smith said, via Rick Stroud of the Tampa Bay Times. "I'm disappointed. To say that the young man is an 'embarrassment?' That's pretty strong. I just don't think he's speaking for all of Florida State, even though he's in an official role there.
"Normally, what we're doing today with our greats, you (embrace) them. Everybody on the outside may be throwing stones at them. Normally, when you're in a family you don't do that. I'm very disappointed that somebody like that would make that type of statement."
To be fair to Bowden, Finebaum used the word "embarrassment" in the question he asked. I am unsure on whether or not he would have used the word if Finebaum didn't say it himself. Smith said he and the Bucs did their due diligence to find out what kind of person Winston actually is. He said that Winston is nowhere near being an embarrassment.
"We do not see (Winston) as an embarrassment by any means. He meant an awful lot to Florida State. I would never say that," he said. "The essential people at Florida State we talked to and no one said (Winston) was an embarrassment. It was the complete opposite starting with Jimbo Fisher, their current football coach. That's why I say I can't believe it."