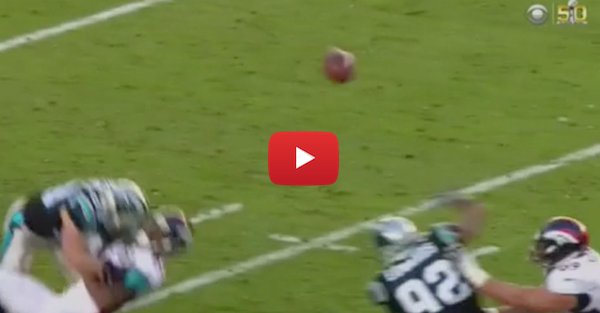 Peyton Manning and the Denver Broncos have dueled back and forth in what has been a supremely entertaining Super Bowl.
But the Broncos got a little too confident throwing across the middle when Demaryius Thomas made the mistake of trekking through Luke Kuechly's territory.
He won't make that mistake again.