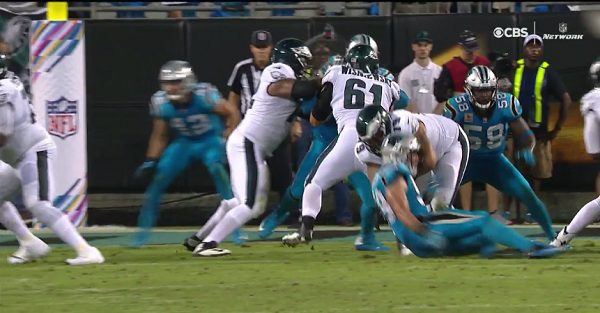 bbornstein33/Clippit
bbornstein33/Clippit
Luke Kuechly is a superb linebacker in the NFL and one of the best when he's healthy as evidenced by his four Pro Bowl selections. However, he has a history of concussions and he might have just gotten another one after taking this hit around the head in the first half of the Panthers' Thursday night game against the Panthers.
He was immediately taken to the sideline and evaluated and then was taken back to the locker room for more tests. Tracy Wolfson on the CBS telecast of the game said that he was not on the field in the second half because he was being evaluated for a concussion at the time.
This would be Kuechly's third concussion in as many years and he missed six games last year because of the injury. He also missed three games in 2015 because of a concussion.