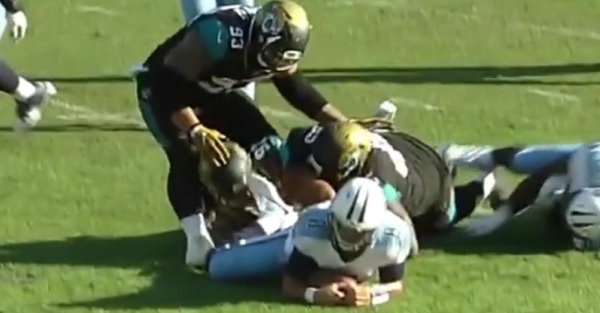 Vine/Randy Mawse
If you are the squeamish type, you might not want to watch this one.
Watch the right ankle as he goes down… yeah, that's not supposed to bend that way.
Tennessee was playing Jacksonville on Saturday afternoon, and the Titans desperately needed a win to keep their playoff-hopes alive in the AFC. However, their hopes may have been dashed on the above play, where quarterback Marcus Mariota appears to break his ankle as the Jaguars hit him with a sack in the fourth quarter.
The Titans announced after the game that Mariota had suffered a broken fibula.
https://twitter.com/BruceFeldmanCFB/status/812772078193491968