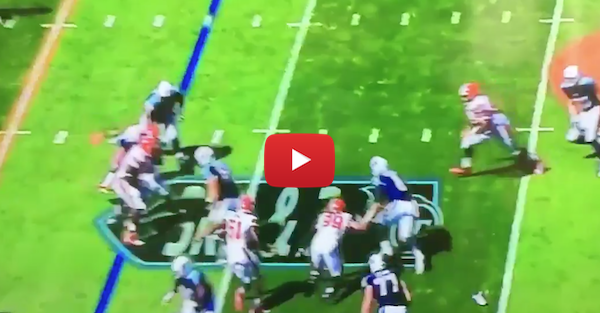 https://twitter.com/AaronJFentress/status/645656516456873984
Tennessee Titans rookie quarterback Marcus Mariota's second NFL start isn't going quite as smoothly as the first did.
After tearing up the Tampa Bay Buccaneers in Week 1, the Cleveland Browns have brutalized Mariota and the play above might have been the worst thus far.
Mariota slipped and lost his shoe, but things only got worse from there as the Browns defense collapsed on him and bent him backwards, causing him to lose his helmet and the football.
Cleveland leads, 14-0, early in the seconds quarter.