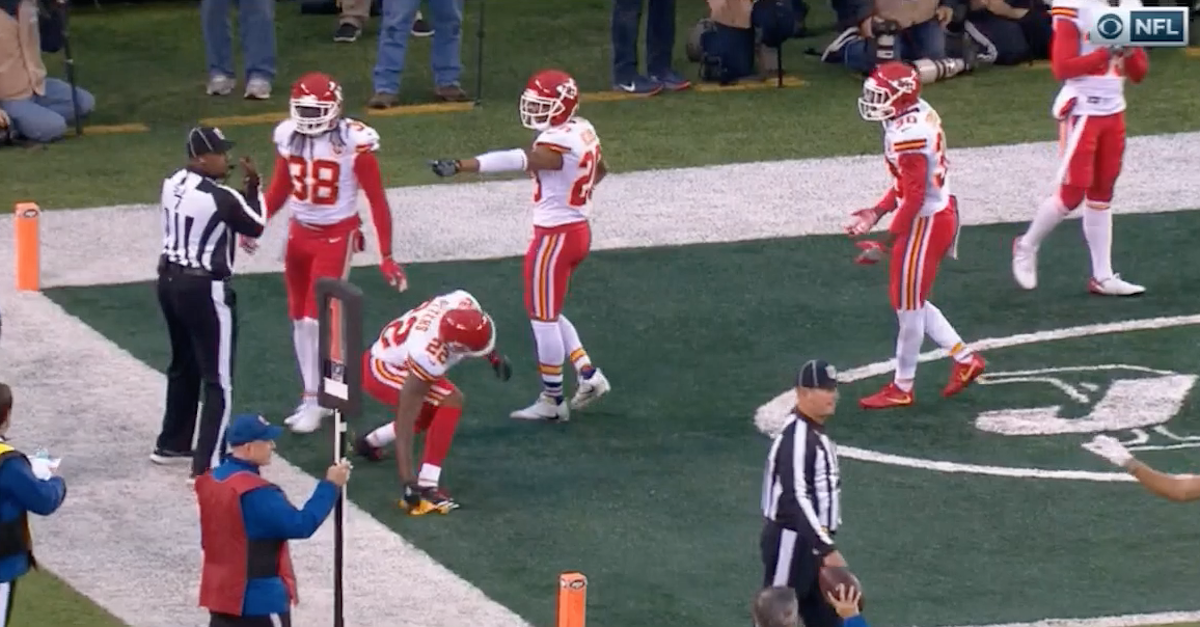 NFL screenshot
Former Pro Bowler and current Kansas City Chiefs star Marcus Peters wasn't ejected, but he literally left the field on his own after losing his mind against the New York Jets.
Unhappy with a holding call on a two-point conversion attempt, Peters picked up the penalty flag and tossed it into the stands.
Referees did not eject him, but Peters left to the locker room, changed into sneakers and returned to the sideline.
We've truly never seen anything like that before.
We'll see if head coach Andy Reid has anything to say after the game.
Despite a valiant effort, the Chiefs continued their slump, falling 38-31 to the Jets.