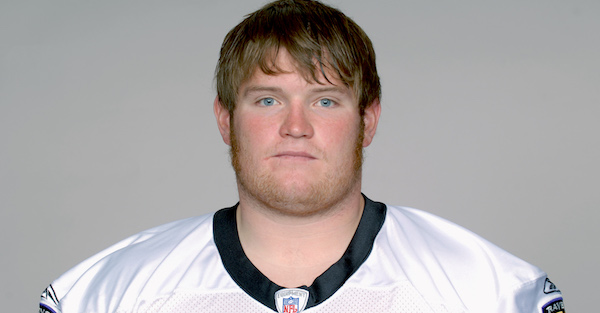 NFL via Getty Images
This is a 2009 photo of Marshal Yanda of the Baltimore Ravens NFL football team. This image reflects the Baltimore Ravens active roster as of Thursday, May 7, 2009 when this image was taken. (AP Photo)
The Baltimore Ravens defeated the Cleveland Browns 24-10 to improve to 2-0 on the season, but they lost one of the best players on their roster in the process.
Ravens coach John Harbaugh announced after the game that guard Marshal Yanda will miss the rest of the season with an ankle injury.
Yanda has made six Pro Bowls, including each season since 2011. He was the starting guard during the Ravens' Super Bowl season in 2012.
Pro Football Focus ranked Yanda as the best guard in football from 2014-2016. He was First Team All Pro in 2014 and 2015.
The Ravens have been decimated by injuries since training camp began in the preseason, including tight ends Dennis Pitta and Crockett Gillmore, center Brandon Kublanow and cornerback Tavon Young. This just becomes yet the latest setback for a team trying to get back to the playoffs.