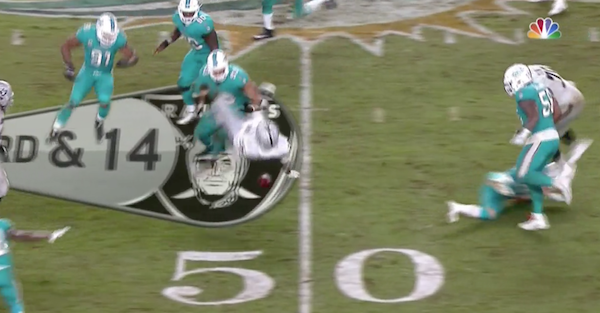 Clippit screenshot
Early in the fourth quarter, Miami Dolphins defender Ndamukong Suh got around the end on a third-and-long play to strip Oakland Raiders quarterback Derek Carr.
That's when 6'4″, 328-pound offensive tackle Marshall Newhouse saw his shining moment. He picked up the ball, ready to rumble 14 yards for the first down only to get his legs taken out, fumbling the ball again and giving it up to the Dolphins.
It's ok, buddy. You'll get your chance one day.