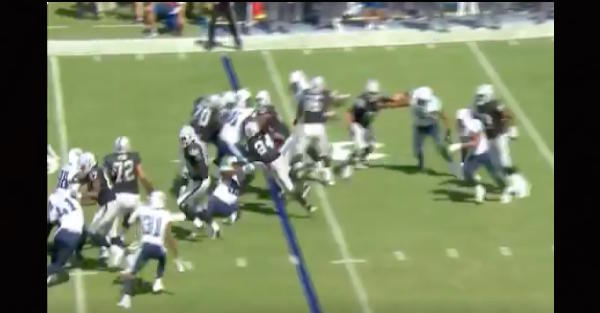 @NFL/Twitter
NFL/Twitter
BEAST MODE HAS OFFICIALLY BEEN ENGAGED!!!
Former Pro Bowl running back Marshawn Lynch made a successful debut for the Oakland Raiders on Sunday after spending the past year in retirement.
Lynch recorded 76 yards on 18 rushing attempts during a 26-16 Week 1 victory over the Tennessee Titans. But there was no better glimpse that Beast Mode is back than his highlight run through — yes through — 305-pound defensive lineman Jurrell Casey.
Here's a clip of Lynch's beast-like run:
Clearly, Lynch hasn't missed a beat despite his year-long absence. In fact, he might be even healthier because of it.