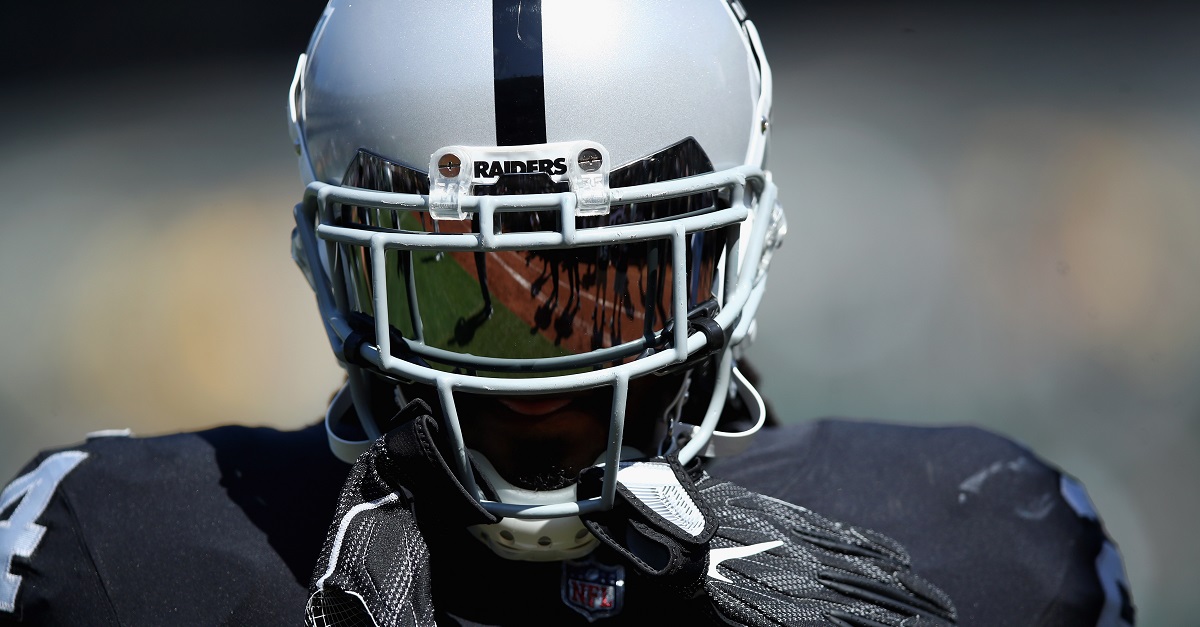 Ezra Shaw/Getty Images
OAKLAND, CA - SEPTEMBER 17: Marshawn Lynch #24 of the Oakland Raiders warms up before their game against the New York Jets at Oakland-Alameda County Coliseum on September 17, 2017 in Oakland, California. (Photo by Ezra Shaw/Getty Images)
Marshawn Lynch was caught wearing a "Trump vs. Everybody" shirt before Oakland's game against Denver and it looks like he had to be hidden during the national anthem for another action he took.
Here's what it looked like on CBS:
It's a different look considering all the kneeling and protesting that was going on just last week and still even into this week's games. Lynch was the only Raider sitting for the anthem so the team must have felt it wasn't a good look or something considering how many staffers they had surrounding him and shielding him from pictures.
[h/t The Spun]