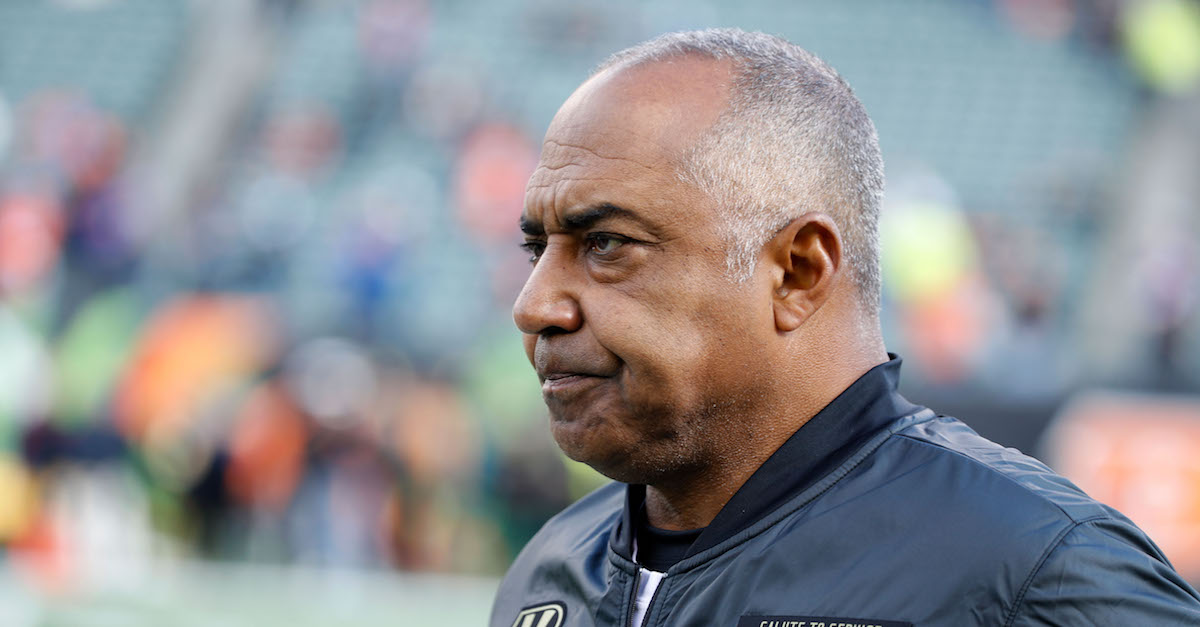 Joe Robbins/Getty Images
CINCINNATI, OH - NOVEMBER 20: Head Coach Marvin Lewis of the Cincinnati Bengals watches as his players warm up prior to the start of the game against the Buffalo Bills at Paul Brown Stadium on November 20, 2016 in Cincinnati, Ohio. (Photo by Joe Robbins/Getty Images)
Marvin Lewis won't be leaving the Cincinnati Bengals after all.
In fact, he's been rewarded with an extension.
Lewis signed a new two-year contract that will run through 2019, according to the Bengals' official Twitter account.
The 59-year-old head coach will enter his 16th season with Cincinnati, trailing only New England's Bill Belichick as the second-longest tenured head coach in the NFL. He is also the longest-tenured and winningest coach in Bengals franchise history, having won 125 regular season games, which is tied for the most in NFL history among coaches without a playoff victory.
Last month, ESPN reported that Lewis planned to leave Cincinnati and explore opportunities elsewhere, although the coach denied the report.
"That came from Adam Schefter, not from us,? Lewis' agent, Phil de Picciotti told the Cincinnati Enquirer last month.
Still, most expected that Lewis' tenure with the Bengals was coming to an end either way, with the team struggling prior to its upset win over the Baltimore Ravens last week. But there is one group of people pretty ecstatic about the move: