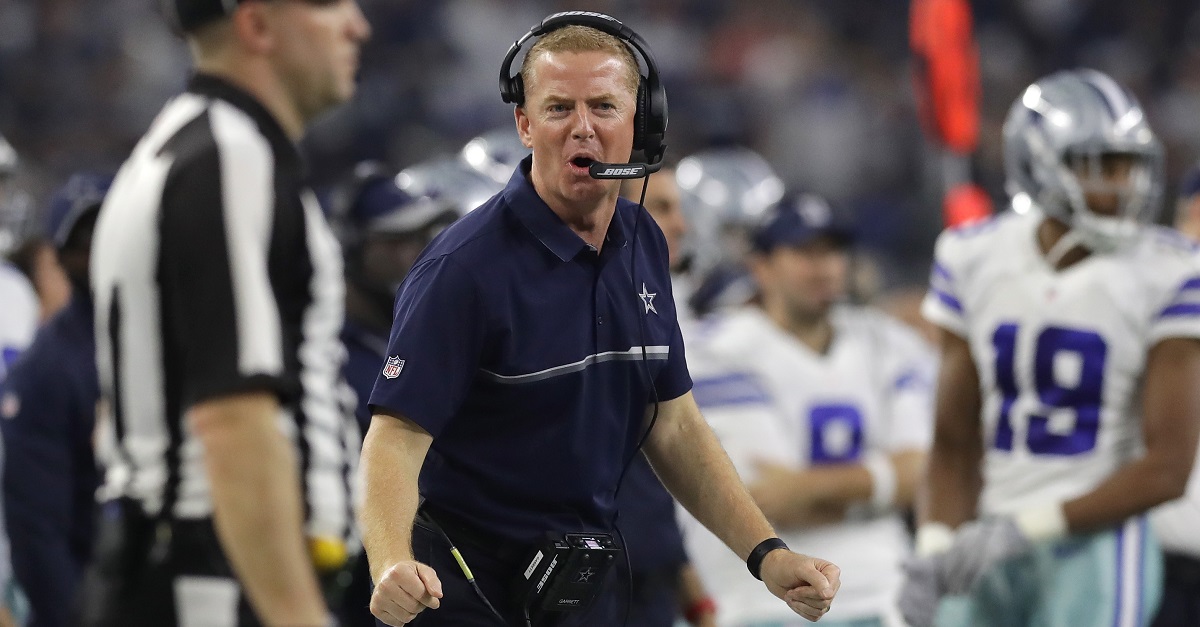 Ronald Martinez/Getty Images
ARLINGTON, TX - JANUARY 15: Head coach Jason Garrett of the Dallas Cowboys is seen on the sidelines during the second quarter against the Green Bay Packers in the NFC Divisional Playoff game at AT&T Stadium on January 15, 2017 in Arlington, Texas. (Photo by Ronald Martinez/Getty Images)
According to NFL reporter Tom Pelissero, the Indianapolis Colts should be landing their new defensive coordinator sooner rather than later. Per Pelissero, that move will come at the expense of the Dallas Cowboys, as Matt Eberflus is expected to take the job.
Eberflus, if you're to believe this reports, will be joining expected new head coach Josh McDaniels in Indianapolis. McDaniels, who's been Bill Belichick's offensive coordinator in New England for the past six seasons, is a known offensive genius so it will be up to Eberflus to take over the defense in Indianapolis, a defense that has not done much to help out Andrew Luck over the past few seasons.
Though the move has not been made official yet, it's worth noting that Eberflus' wife may have tipped his hand with a Facebook picture:
Eberflus has been a long-time linebackers coach, having served in that role with the Cowboys and Cleveland Browns since 2011. He was also a long-time college coach, so he brings plenty of experience to the role for Indianapolis.
This is, of course, assuming that the reports are true, but all indications seem to be pointing to the fact that they are.