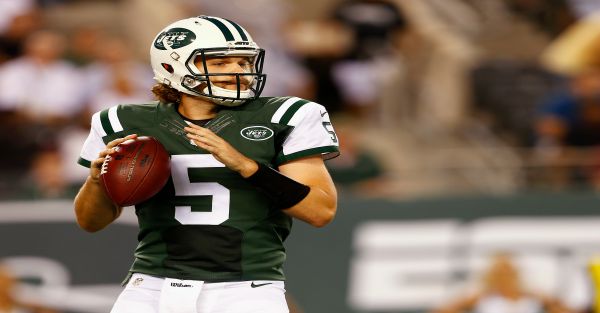 What do NFL players do immediately after they get cut? Start drinking, of course. At least that's what Matt Flynn did.
Although he performed quite well in the final preseason game against the Eagles, the New York Jets' final round of cuts included Flynn.
Apparently, the quarterback is taking the news pretty well. After the Jets released him on Saturday, it appears that he went straight to the closest establishment serving alcohol and ordered a huge Bloody Mary.
Flynn clearly isn't too concerned about where he's going to end up next. Why should he be? He's made $19 million with the NFL after only starting seven career games.