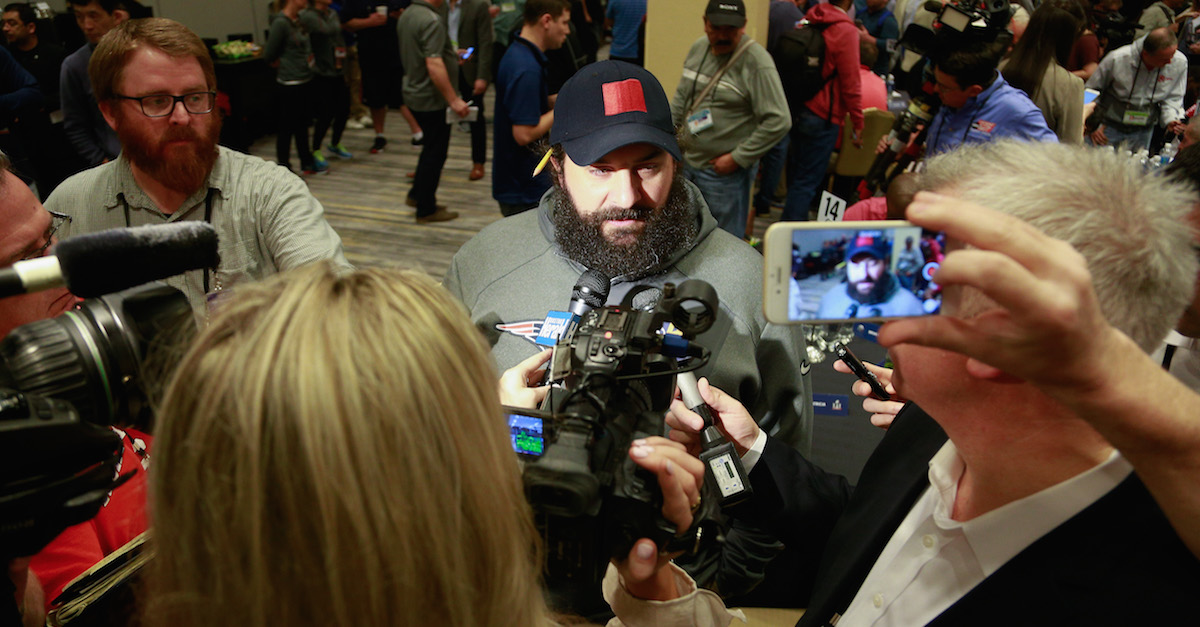 Bob Levey/Getty Images
HOUSTON, TX - FEBRUARY 02: Defensive coordinator Matt Patricia answers questions during Super Bowl LI media availability at the J.W. Marriott on February 2, 2017 in Houston, Texas. (Photo by Bob Levey/Getty Images)
Matt Patricia is currently the defensive coordinator for the New England Patriots. In fact, he hasn't even officially been given a contract yet from the Detroit Lions.
Everybody knows he'll be the next head coach in Detroit following New England's Super Bowl matchup with the Philadelphia Eagles, though, and apparently, Patricia has already been making moves in Detroit as its a given.
The Lions can't officially hire Patricia until he's done with his stint in New England, but he's apparently already letting some assistant coaches in Detroit know that they won't be back with the Lions next season.
This, according to Dave Birkett of the Detroit Free Press:
Birkett went on to Tweet that the Lions are expecting a defensive overhaul:
None of this news is surprising because even though NFL rules state that Patricia isn't officially Detroit's head coach yet, stuff like this happens every year. The NFL is a publically run cooperation, but much of what goes down behind the scenes happens behind closed doors.
It's also not surprising that Patricia is looking to clean house. Every new head coach wants to have "his guys" who know "his scheme", so overhauls, especially on the defensive side, should be anticipated in Detroit.
It's rather apparent that Patricia is "the boss", and he's not even official yet.
Perhaps that's good news for the Lions,