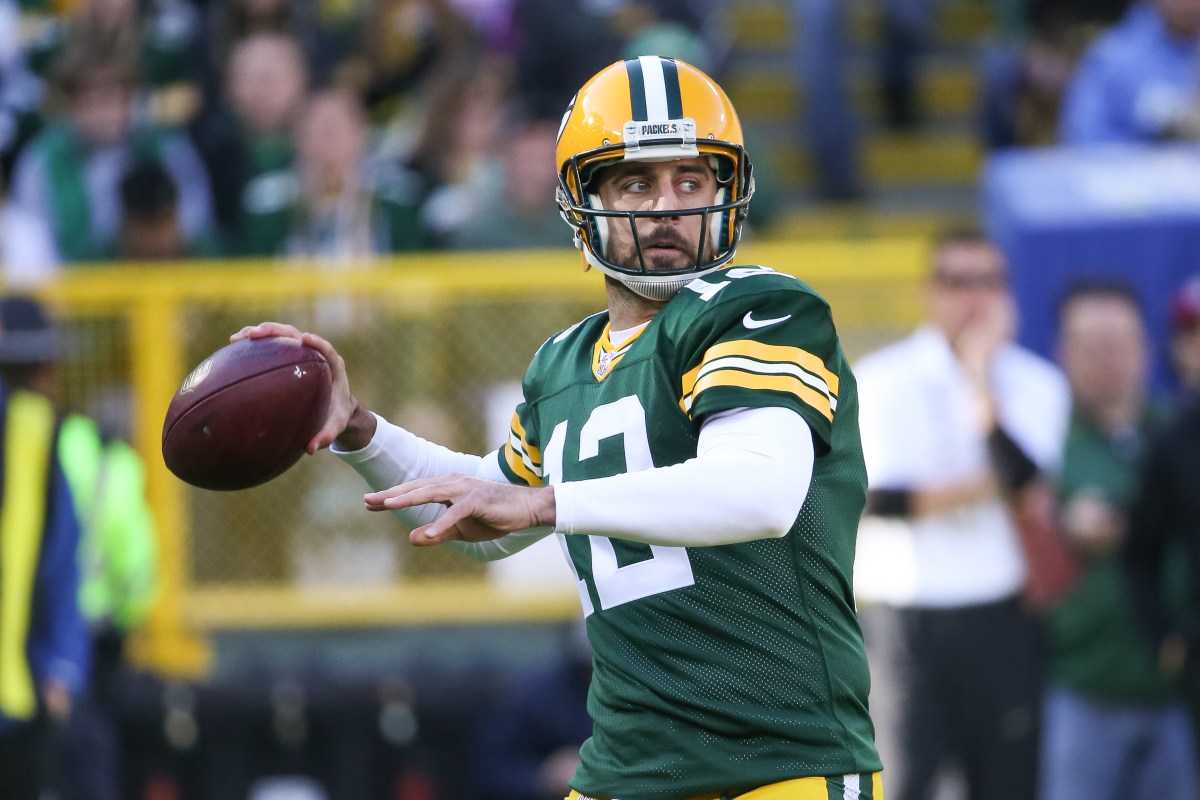 Jonathan Daniel/Getty Images
GREEN BAY, WI - NOVEMBER 15: Quarterback Aaron Rodgers #12 of the Green Bay Packers looks to pass in the first quarter against the Detroit Lions at Lambeau Field on November 15, 2015 in Green Bay, Wisconsin. (Photo by Jonathan Daniel/Getty Images)
Aaron Rodgers is at worst the second-best quarterback in football, yet he's not even the highest paid QB in his own division.
The Detroit Lions made Matthew Stafford the highest paid player in the league, and he signed a deal worth $135 million over the next five years.
Rodgers was asked about a possible renegotiation of his deal, but he said he they are "a couple of years away" from renegotiating his contract.
Related: Matthew Stafford just became the highest paid player in NFL history
Rodgers signed a five-year, $110 million deal with a $33 million signing bonus, and he will be a free agent after the 2019 season. His base salary is $12.5 million for 2017, but he will make $20.3 million for the year.
The timing of Rodgers' last deal is the reason why he isn't the highest paid player in the league. When he signed his deal in 2013, he was the highest paid player in the NFL at that time.
Other quarterbacks will likely sign bigger deals than Stafford before Rodgers' contract is up in 2019. Matt Ryan's deal is up soon, and he will likely command a massive payday from the Atlanta Falcons.
Derek Carr just signed a $125 million deal with the Oakland Raiders, and Joe Flacco will be the highest paid QB in the league this season at $24.55 million.
Rodgers' time will come, and the money he receives will likely dwarf any other quarterback in the league unless he takes a discount.
(h/t Bleacher Report)