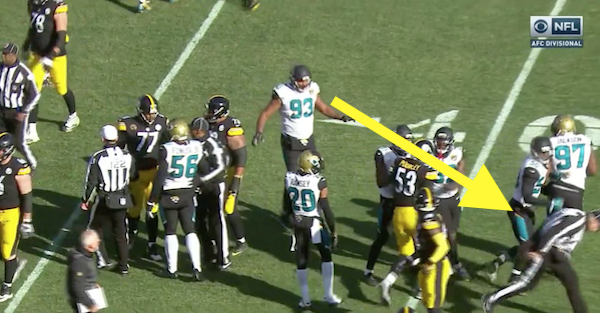 Clippit screenshot
Making contact with an official is nothing to play with, but somehow Pittsburgh Steelers center Maurkice Pouncey wasn't ejected after he clearly shoved a referee during his tilt with the Jacksonville Jaguars.
Pouncey is a six-time Pro Bowler who has played all seven seasons with the Steelers. The center has played and started 92 games over his tenure in Pittsburgh.
The Steelers trailed the Jaguars, 7-0, at the time of the incident.