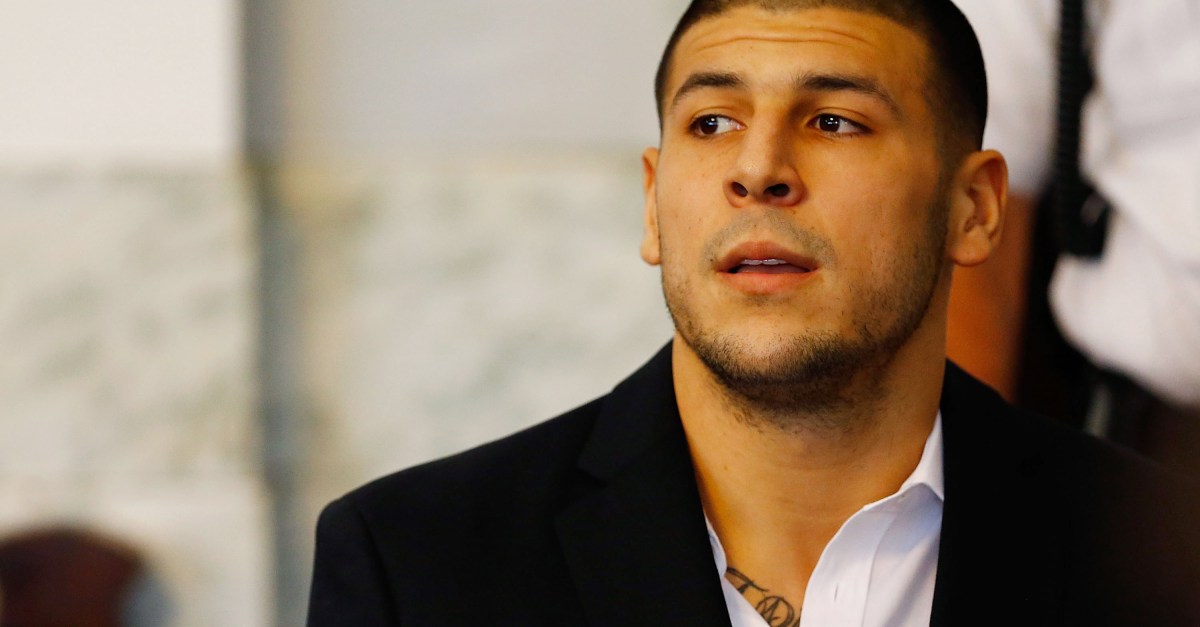 ared Wickerham/Getty Images
NORTH ATTLEBORO, MA - AUGUST 22: Aaron Hernandez sits in the courtroom of the Attleboro District Court during his hearing on August 22, 2013 in North Attleboro, Massachusetts. Former New England Patriot Aaron Hernandez has been indicted on a first-degree murder charge for the death of Odin Lloyd. (Photo by Jared Wickerham/Getty Images)
Aaron Hernandez was found hanging in his prison cell early Wednesday morning, and an autopsy confirmed initial reports that Hernandez's death was a suicide.
Related: Sheriff speaks out on the potential of foul play in Aaron Hernandez's reported suicide 
According to Bob McGovern of the Boston Herald, there were no signs of a struggle or of foul play.
Hernandez's family wanted his brain donated to Boston University to be tested for CTE.
Related: Reported accusation leads to Massachusetts officer's punishment following Aaron Hernandez suicide 
Hernandez's attorney, Jose Baez, said he would conduct his own investigation into the his client's death because he said Hernandez never indicated anything to him about suicide.
Hernandez had just received a verdict of not guilty for a double murder. He was serving a life sentence for the murder of Odin Lloyd in 2013, but he was expected to appeal that verdict with Baez in charge of his case.
Hernandez played for the New England Patriots from 2010-2012, and he played for Florida before that where he was part of the 2008 team that won a BCS Championship.
(h/t Pro Football Talk)