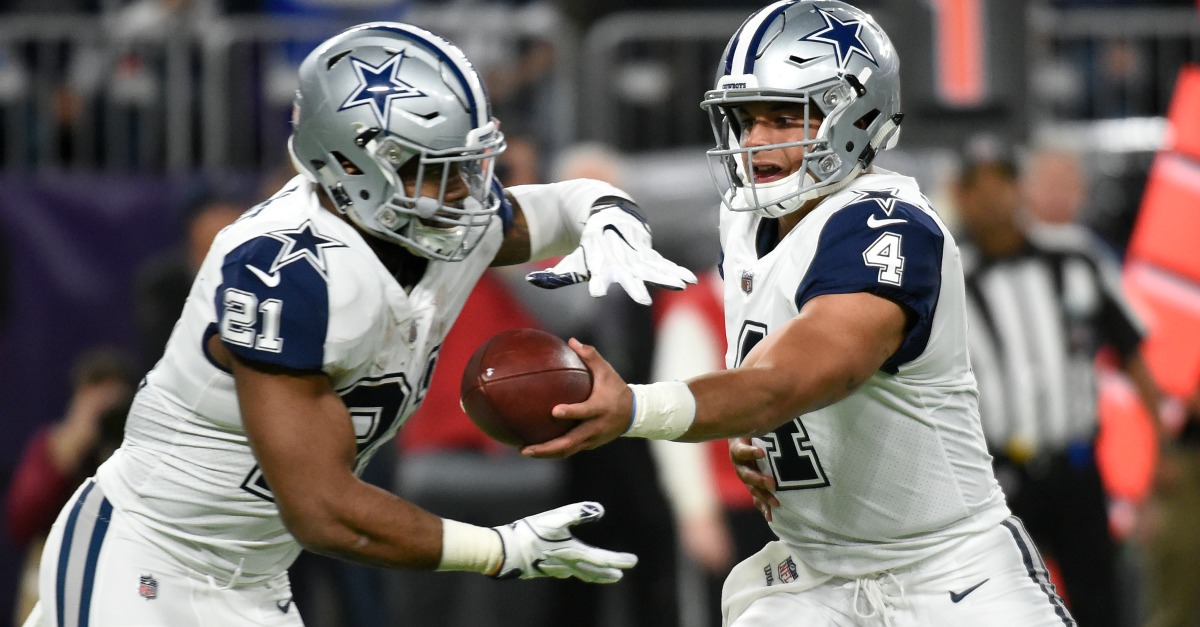 Hannah Foslien/Getty Images
MINNEAPOLIS, MN - DECEMBER 1: of the game on December 1, 2016 at US Bank Stadium in Minneapolis, Minnesota. (Photo by Hannah Foslien/Getty Images) *** Local Caption *** =m#3;=v#3
No doubt 2016 was a great draft, by any measure, for the Dallas Cowboys. Anytime you pick up a franchise quarterback in the fourth round (Dak Prescott) and a stud running back in the first (Ezkiel Elliott) that will power your team for years, that?s a winner.
RELATED: BE on notice NFL: One of the top defensive prospects looks healthy
But, ESPN draft guru Mel Kiper (inside access required) still gave the Cowboys an overall draft score a ?C,? and says its future success relies on one player ? Jaylon Smith.
Smith, from Notre Dame, was a sure-fire first-round pick before he suffered a knee injury that threatened his career. He looks like he?s on the mend now. Still, here?s what Kiper had to say:
Again, this is the best player in the draft if he's healthy, but what he'll become still remains a mystery, and that's a huge bet Dallas placed knowing its defensive personnel was a problem and will be again in 2017.
Kiper also noted that fourth-round pick Charles Tapper, the defensive end from Oklahoma, didn?t see the field because of a back injury.
Given Dallas? defensive woes ? the Cowboys have lost several players from that unit in free agency this season ? it makes it even more important Smith and Tapper make it back on the field.?