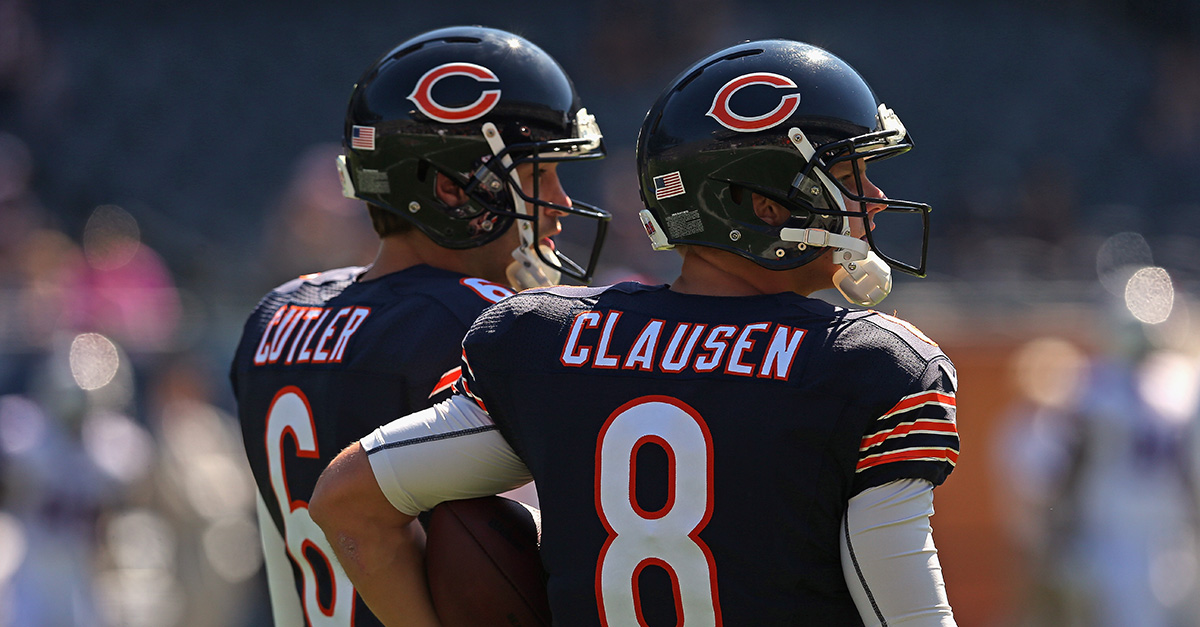 Jonathan Daniel/Getty Images
NFL draft analysts are bound to be wrong sometimes. They make hundreds of predictions every year about college prospects, so no one expects them to knock every prediction out of the park.
However, some predictions are so incredibly absurd that they deserve ridicule. Especially when the prediction is as preposterous as Mel Kiper's prediction prior to the 2010 NFL Draft.
Related: ESPN's Mel Kiper has some hefty criticisms about Deshaun Watson 
On April 19, 2010, Kiper made this claim while debating with ESPN draft analyst Todd McShay:
"If Jimmy Clausen is not a successful quarterback in the NFL, I'm done. That's it. I'm out."
McShay asked how long Kiper wanted before they assessed whether he was accurate about Clausen, and he said eight years. McShay then said all they'd need was three years, but Kiper reiterated he needed eight.
Fast forward to 2017. Jimmy Clausen hasn't thrown a pass since the 2015 season, and here are his career stats: Clausen has started 14 games, and he has thrown for 2,520 yards, seven touchdowns, 14 interceptions, and he has completed 54 percent of his passes. His career record is 1-13. He is not currently employed by an NFL team.
So, unless Clausen stages a monumental comeback and turns his career around in the next year, Mel Kiper's bold prediction will be incorrect.
Clausen was drafted by the Carolina Panthers with the No. 48 overall pick in the second round, but he was replaced by Cam Newton the next season. Kiper listed Clausen as the No. 1 QB of that draft class—which, to be fair, was a very weak QB class. Sam Bradford was the No. 1 overall pick, but the other top QB's in that class included Tim Tebow and Colt McCoy.
It's not rare when analysts are wrong about a prospect, but Kiper's prediction wasn't even close. We'll see if he actually retires next year when his eight years are up in 2018.
(h/t Bleacher Report)