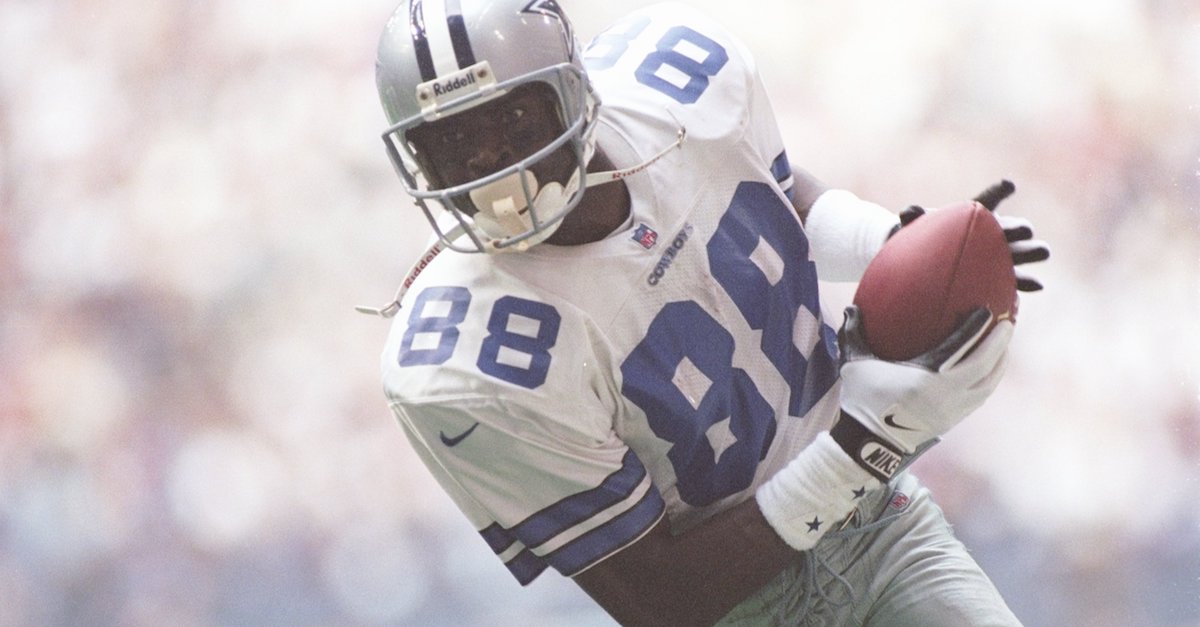 Brian Bahr/Allsport
Getty Images, Mandatory Credit: Brian Bahr/Allsport
The Dallas Cowboys were expected to be a Super Bowl contender this season and there's still a very real chance that they will end up in the biggest game of the year.
With that said, coming off a terrible loss to the Los Angeles Rams, in Dallas, things aren't looking too good for the Cowboys. After the 35-30 loss to the Rams, Dallas now checks in with a 2-2 record, including a 1-1 mark at home. The Cowboys lost 41-17 a few weeks ago to the Broncos and now face a game against Aaron Rodgers and the 3-1 Packers.
There's a very real chance Dallas heads into the bye week with a 2-3 record, and perhaps this team isn't as good as people thought they would be.
At least one notable pundit, former Cowboys' star Michael Irvin, seems to think it's deeper than that, though. In fact, at least according to what he said on 105.3 FM The Fan', he believes it could be a mental thing.
Here's what the former wideout said, as passed on by SportsDayDFW.com:
"For us in Dallas, what we had in our Super Bowl years [was] when you had to go and put your foot on a throat and choke wins out of a team we stepped on the field knowing that's what's about to happen. And I kept waiting on this Cowboy team to say, 'We're going now. We're up by five. Let's go put our foot on their throat and snuff the air out of this team and win this game.' And they could never do it.
… I'm concerned from that standpoint. I saw what the defense gave up. But also, I'm probably more concerned with our strength. We knew the defense was going to be a weakness, but I'm more concerned with our strength and not having that ability to just go put a nail in the coffin."
Dallas certainly has the talent to make a run at the playoffs and the Super Bowl. Dak Prescott and Ezekiel Elliott are both stars on offense, and the Cowboys have plenty of playmakers on defense, so on paper — this is a team that should make a run.
Through four games, though, the Cowboys obviously haven't figured it out. Perhaps Irvin is right, maybe it is a mental thing, and that's bad news for Dallas.